With Alcock across the Atlantic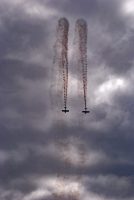 It's just over 125 years since the birth of John Alcock (November 5), who would serve as a pilot in the Royal Naval Air Service during the First World War and win the Distinguished Service Cross.
After the war, he became a test pilot for Vickers and, with Arthur Brown, in 1919, made the first non-stop transatlantic flight. The latter feat is recalled in Colum McCann's wonderful novel TransAtlantic. It's one of several books with which I'd challenge Paul Theroux's assertion that "there is not much to say about airplane journeys".