Charlie Waite on landscape, holy light and the lonely shed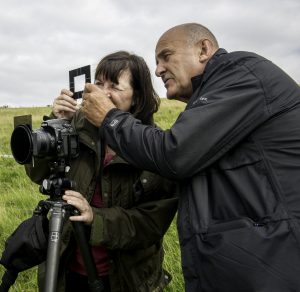 At Waterloo station in London this week, opening the Landscape Photographer of the Year exhibition, Charlie Waite declared that "the great goal of landscape photography is to have parity with the human experience" — for the photographer to capture not only geographical reality but at least a measure of what he or she felt, and in such a way that viewers will respond to it.
It's a demanding standard, but one to which Waite holds himself. He is one of the world's leading landscape photographers; his images are held in private and corporate collections throughout the world and he has more than 30 books to his name. He's a teacher as well as a practitioner, an impassioned advocate of photography and the benefits it can bring. In an interview with Deskbound Traveller, he talks about how he got started, the appeal of a lonely shed, and his lifelong pursuit of "a thing made holy by the light falling on it".