On the move, with Winn, Palin and company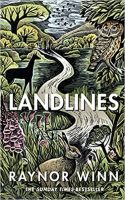 "This September," the blurb on the back of the bound proof goes, "the million-copy bestseller returns". Raynor Winn has been on another long walk, and the result, Landlines (Michael Joseph, £20), is due to be published on September 15. Having walked 630 miles along the South-West coast of England for The Salt Path, then tried to readjust to normal life before taking on the rewilding of a farm (The Wild Silence), Winn and her husband Moth — who is terminally ill — set off to walk 1,000 miles from the north-west corner of Scotland to the south coast of Cornwall. "On their epic journey," the publisher says, "they map the landscape of an island nation facing an uncertain path…"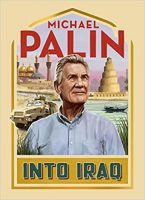 Sir Michael Palin's travels as a television presenter have taken him to the Poles and the Sahara, to the Himalayas and North Korea, but until this year he knew little of the Middle East. In March, for a forthcoming series for Channel 5, he went Into Iraq, following the Tigris from source to sea in an attempt to understand "how the birthplace of civilisation [has] become so riven by conflict". His book, bearing the same title as the TV series (Hutchinson Heinemann, £16.99, September 15), is an illustrated day-by-day account of the journey.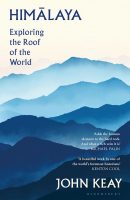 There's an endorsement from Palin on the cover of Himālaya: Exploring the Roof of the World by the historian John Keay (Bloomsbury, £30, September 15): "It adds the human element to the hard rock. And what a rich vein it is," he says.
Keay has been visiting the region since the 1960s, when he was a foreign correspondent in Kashmir. His book — "ranging from botany to trade, from the Great Game to today's geopolitics" — is the summation of a lifetime's study of one of the last great wildernesses.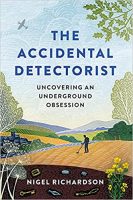 When the pandemic clipped his wings, Nigel Richardson looked for travel stories closer to home. After one outing with a metal detectorist in Kent, he was hooked on a new hobby. In The Accidental Detectorist: Uncovering An Underground Obsession (Cassell, £20, September 1), he sifts Britain's soil from Portsmouth to Edinburgh, explores the psyches of those hooked on "happy bleeps", and celebrates "places far too obvious for me to have noticed before: the ones in front of my eyes and beneath my feet". (Interest declared: Nigel Richardson is a friend and former colleague of mine.)
And here's a couple of recently published books I've not had time to mention here :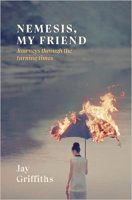 Nemesis, My Friend: Journeys through the turning times by Jay Griffiths (Little Toller, £18)
Hard to summarise this collection of essays from the Wales-based author and champion of wild places. Nemesis, she argues, should be seen as a goddess not of retribution but of "limits, proportion, proper measurement and rightness", and a vital guide on a planet we've overheated. Griffiths follows the changing light through days and seasons and across the globe, moving from listening to birdsong in her garden in Wales to communing with independence campaigners in West Papua.
My Family and Other Enemies: Life and Travels in Croatia's Hinterland by Mary Novakovich (Bradt, £9.99)
In a book combining travel and memoir, Novakovich explores the sparsely populated Croatian region of Lika, birthplace of her parents and a land that has endured centuries of strife. Over visits spanning more than 40 years, she uncovers her family's tumultuous history as well as the stories of people who survived the conflicts of the 20th century. Along the way, she celebrates an indomitable people, and "beauty among the bullet holes".
*Updated September 2: I'm reminded by the latest "Genius Loci" newsletter from Jeremy Bassetti that Mary Novakovich was a recent guest on his Travel Writing World podcast.