New explorations of the natural world
A quick note on two new books combining not only nature and travel writing but also illustrations; one's out this week, the other's coming later.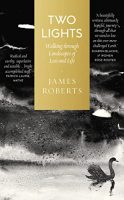 James Roberts is an artist, a writer and a keen walker. In Two Lights: Walking Through Landscapes of Loss and Life, which will be published on Thursday (September Publishing, £16.99), he walks the landscapes close to his home in Wales at dawn and dusk and, farther afield, explores some of the few unspoilt wildernesses that still remain, in places from the Sahara to the Canadian Rockies. Two Lights, which has his own illustrations throughout, is "an account of a life in search of wilderness and connection to other species — and of how, in a period of intense, soul-stripping loss and depression, he found in the resilience of wild creatures a way back to life again".
Hannah Stowe is a seafaring storyteller and artist. Having been raised on the Pembrokeshire coast, falling asleep to the sweep of the lighthouse beam, she went to sea straight from school and has been working on water and studying it ever since, everywhere from the North Sea to the Caribbean. Drawing on her experience as a marine biologist and sailor, Move Like Water (Granta, £16.99, June), which comes with her own illustrations, is "simultaneously a vivid exploration of the human relationship with the sea, and a damning account of the terrible damage we have inflicted upon it. In shimmering, fluid prose, Stowe introduces us to six marine creatures — the fire crow, the sperm whale, the albatross, the humpback whale, the shearwater and the barnacle — whose majesty serves only to augment their vulnerability and the importance of their habitat."