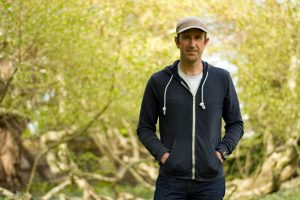 Congratulations to Robert Macfarlane (right), who was named yesterday as the inaugural winner of the $75,000 Weston International Award, devised by the Writers' Trust of Canada "to elevate non-fiction writing on the global stage".
In six books over 20 years — from Mountains of the Mind to Underland — the trust said, he had shown he was "at the forefront of contemporary writers seeking new ways of illuminating and communicating the complex, urgent questions of relations between people and nature".
Macfarlane will collect the award in Toronto, and give a talk about his work, on September 18.