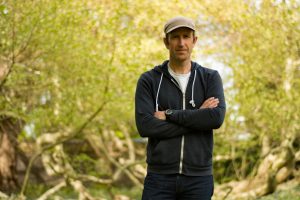 The £2,500 prize for Stanford Dolman Travel Book of the Year went tonight to Robert Macfarlane (right) for Underland (Hamish Hamilton), a book in which he travels into the world beneath our feet and what we've made of it — physically, with mines and tombs, and metaphorically, with myths and legends. It takes him from Bronze Age funeral chambers in Somerset, via the catacombs of Paris, to a nuclear bunker in Finland.
The prize, which the bookseller Stanfords runs in association with the Authors' Club, is now part of a Stanfords scheme with awards in 10 categories, ranging from memoir to children's travel.
An award for an outstanding contribution to travel writing went to Paul Theroux, who has long written non-fiction as well as novels and whose latest travel book (and 51st book), On the Plain of Snakes: A Mexican Road Trip, was short-listed for the Stanford Dolman.
An award for new travel writers, run in association with Bradt Travel Guides, went to Kirstin Zhang — who was raised in Cyprus and Papua New Guinea and currently lives in Edinburgh — for an 800-word article about a trip to Uganda. She works for the arts body Creative Scotland and has written short fiction for magazines and for Radio 4.
For the full list of awards and the short-listed books, see the Stanfords website.