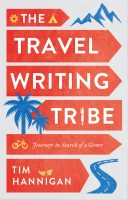 Where can travel writing go in the 21st century? That's a question addressed by the writer and academic Tim Hannigan in The Travel Writing Tribe, due out later this month (Hurst, £20). It's a book in which he talks to illustrious members of that tribe — among them Dervla Murphy and Kapka Kassabova, Colin Thubron and Samanth Sumbramanian — and in which, his publisher says, he confronts some of the genre's greatest controversies: "Is it ever okay for travel writers to make things up [a question I put recently to Paul Theroux], and just where does the frontier between fact and fiction lie? What actually is travel writing, and is it just a genre dominated by posh white men? What of travel writing's queasy colonial connections?" It's a book, the publisher  promises, that "compels readers and travellers of all kinds to think about travel writing in new ways".
Here are a few more forthcoming books that touch, in one way or another, on travel and place (including one that's wholly fiction)…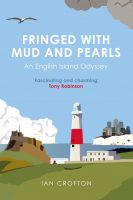 In Walking the Border (2014), Ian Crofton followed England's northern edge, its frontier with Scotland. In Fringed with Mud and Pearls: An English Island Odyssey (Birlinn, May 20, £20), he turns to the country's other edges and specifically to those parts that have become detached. His aim: to use some of the islands — including Lindisfarne and the Isle of Wight, Eel Pie Island and the Scillies — "as a range of lenses through which to view the motherland, in all its kaleidoscopic variety".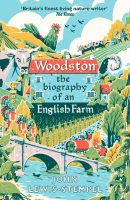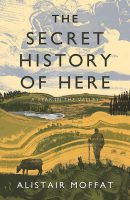 For Alistair Moffat and John Lewis-Stempel, a single place will suffice as a subject — and for each of them, it's a farm. In The Secret History of Here: A Year in the Valley  (Canongate, June 3, £15.99), Moffat tells the story of his own farm in the Scottish Borders, which he took on in 1994 but which stands on land that has been occupied since prehistoric times. Taking the form of a journal of the year, the book is "a walk through the centuries as much as the seasons".
Lewis-Stempel (twice winner of the Wainwright Prize for Nature Writing) had long wanted to write "the life story of a farm". He ruled out his own on the basis that it has sheep but no crops. Instead, he chose the one where his grandfather was manager and his mother grew up, in countryside where Herefordshire, Worcestershire and Shropshire run into one another. In Woodston: The Biography of an English Farm (July 1, Doubleday, £20), he takes us "from the creation of its DNA — the very soil in which it thrives — four billion years ago to AD 1950". "And 'biography'," he says, "is the correct term, because farms live, have character, personality."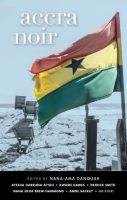 Noir, whatever the vogue for Scandi crime series may suggest, isn't exclusively Nordic. It can be African. Cassava Republic Press, having recently published the anthologies Nairobi Noir and Lagos Noir, is bringing out on May 20 Accra Noir, edited by Nana-Ama Danquah, a writer who was born in the Ghanaian capital  and raised in the US.  Accra, she says, is the perfect setting for noir fiction: a major metropolis where there's poverty, desperation "and the inevitable result of a marriage between the two — crime".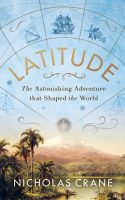 In Mercator, Nicholas Crane gave us the first biography published in English of "the man who mapped the planet"; in Latitude (Michael Joseph, May 27, £16.99), he tells the story of the world's first international scientific expedition, a 10-year voyage to find the shape of the earth. Latitude "is a tale of bravery, betrayal and murder set amid the equatorial rainforests and snow-capped volcanoes of South America…With a narrative that reads like a script from a Hollywood adventure movie, [it] reminds us how science can change the world."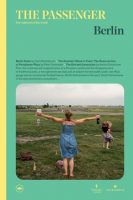 I've mentioned The Passenger, an excellent place-based magazine, a couple of times here. The next issue focuses not on a country but a city. Contributors to The Passenger: Berlin (Europa Editions, June 10, £18.99) include the Dutch traveller Cees Nooteboom on his first visit to the reunified city, the Vietnamese-American Alisa Anh Kotmair on Berlin's Little Vietnam, the architect and critic Thibaut de Ruyter on how the city "celebrates a past that it does not own", and Julianne Löffler on the "most transgressive sex club".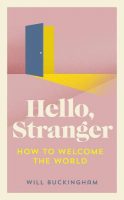 After Will Buckingham lost his partner to cancer, he realised that by opening up his house to guests he could see a path through his grief; he found himself immersed in a long and rich tradition of meeting strangers. In Hello, Stranger: How to Welcome the World  (Granta, July, £16.99), he draws on his life as a traveller, and weaves together philosophy, literature, history and anthropology, to offer what his publisher says is "a powerful antidote to our increasingly atomised world, and the past year of isolation we've all experienced".
And here are a few books that have been published recently that I've not had time to mention before…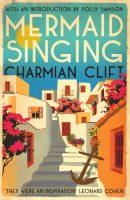 In 1954, the Australian writers Charmian Clift and George Johnston, with their two small children, left grey, post-war London for  Greece. In Mermaid Singing, Clift tells of their first year on the sponge-fishing island of Kalymnos; in Peel Me A Lotus she writes from Hydra, where they stayed for almost a decade, becoming the centre of  an informal bohemian community that later included Leonard Cohen. Each of the two reissued titles (Muswell Press, £8.99 each) has an introduction by Polly Samson, whose most recent novel, A Theatre for Dreamers, featured Clift as a central character.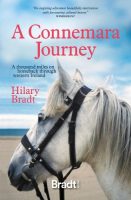 Hilary Bradt, co-founder of the company that's now Bradt Guides, had been pony-mad as a child, but it wasn't until 1984, when she was in her early forties, that she realised her ambition to do a long-distance ride. In A Connemara Journey (Bradt Guides, £12.99),  her thousand-mile trip through western Ireland on two different ponies, originally published as Connemara Mollie in 2012 and Dingle Peggy in 2013, is covered in one book.