Working on a lockdown project of my own has left me less time to update this site, but here are some notes on new and forthcoming books that I've been intending to mention:
The Wild Isles: An Anthology of the Best of British & Irish Nature Writing
edited by Patrick Barkham (Head of Zeus, £25)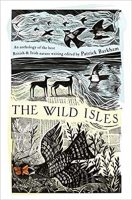 For Patrick Barkham, nature writing is "any writing that considers other species or non-human places and our relationship with them". In this 600-page introductory tour, he arranges his choices under themes — from birds, woods and coastlines to childhood, the seasons and urban nature — and juxtaposes extracts from classics with passages by contemporary writers. In a genre that historically has been "overwhelmingly white, male and middle-class", he has been at pains to offer a rough balance between men and women (35:31) and to include the perspectives of writers from under-represented backgrounds. All the pieces, he says, from Gilbert White's observations on swifts to Shamshad Khan's account of exploring the Yorkshire Dales with her family, "help us see the world in a different way. We emerge from their pages bequeathed with altered vision."
Undreamed Shores: The Hidden Heroines of British Anthropology
by  Frances Larson (Granta, £20)
Frances Larson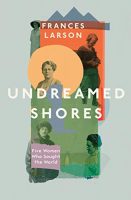 describes herself as an anthropologist "who travels to places long ago rather than to places far away". Her last book was Severed: A History of Heads Lost and Heads Found. In Undreamed Shores, she tells of the lives and deaths of Britain's first female anthropologists, who did go to places far away. All of them trained at Oxford, in the opening decades of the 20th century, and led ground-breaking research in their fields. There's an extract on the Granta site about one of them, Maria Czaplicka; she trekked more than 3,000 miles through Siberia in winter in search of nomadic reindeer-herders who had never before seen a European woman.
Dickens on Railways: A Great Novelist's Travels by Train
edited by Tony Williams (Safe Haven, £14.99)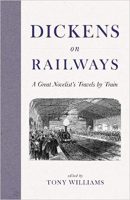 By the time Charles Dickens turned 18, in 1830, the first stretch of track had been laid between Manchester and Liverpool, and the railway age had begun. By 1870 the network was well established, and had made a greater and more immediate impact than any other mechanical or industrial innovation before it. Dickens spent his adult life living through those times and recording them. He also made the most of the railways to reach his audience, with reading tours in the 1850s and 1860s in both Britain and the United States.
The compilation, including fiction and non-fiction, is edited by Tony Williams, associate editor of The Dickensian and former president of the International Dickens Fellowship. "Through Dickens's words," he says, "you can share in the at times dislocating experience of a new kind of travel, and like him marvel at its potential, lament its destructive capacity, but always be fascinated by it."
Sauntering: Writers Walk Europe
edited and introduced by Duncan Minshull (Notting Hill Editions, £14.99, March 9)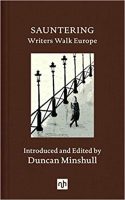 Duncan Minshull refers in his introduction to "pedestrian writers", so can I safely call his book a pedestrian anthology? It's his fourth such compilation, following Beneath My Feet — which was a bestseller — While Wandering and The Burning Leg. Among the 60 contributors are Grand Tourers and itinerant ex-soldiers, lost explorers and expat authors. We join Henriette D'Angeville, the second woman to climb Mont Blanc, Werner Herzog on a personal pilgrimage through Germany, Rebecca Solnit reimagining change on the streets of Prague and Robert Macfarlane dropping deep beneath the streets of Paris. In Sauntering, Minshull says, he offers us "a theatre of walking types… with Europe acting as the mis-en-scène".
Song
by Michelle Jana Chan (Unbound, £9.99, March 18)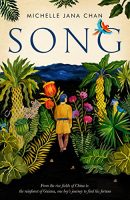 I was lucky enough to commission Michelle Jana Chan when I was a travel editor, and I'm listed as one of the supporters who helped back her debut in fiction with the publisher Unbound, so it's not a book I could review. I can say here, though, that Song, the story of a boy who journeys from the rice fields of China to the rainforest of Guiana in the hope of finding his fortune, is powerfully evocative of both time (the 1850s) and place (a place where the author's father was born in the 1940s and which she revisited with him for a travel piece in 2004). The paperback, due out next week, has endorsements from Bernardine Evaristo and Elif Shafak, who says that "Song will touch you with its remarkable odyssey and make you believe in dreams again".
The Passenger: India (Europa Editions, £18.99, March 18)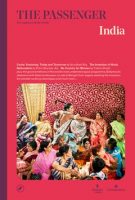 I mentioned The Passenger last year, when the first two volumes, on Japan and Greece, came out. It's a place-based magazine the size of a large-format paperback (nine inches by six). Writers featured in volume five, on India, include Arundhati Roy, on the caste system, Prem Shankar Jha, on Hindu nationalism, and Tishani Doshi, on women's rights. Pictures are from Gaia Squarci, who divides her time between Milan and New York, where she teaches at the International Centre of Photography. The next volumes will be city-focused, on Berlin and Paris.
Gone: A Search for What Remains of the World's Extinct Creatures
by Michael Blencowe (Leaping Hare Press, £18.99, April 6)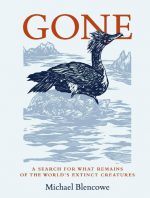 When other little boys were sticking the faces of footballers into albums, Michael Blencowe was reading books about extinction. The stories of each animal's life and death, of epic voyages of discovery, led him far, far away from his "suburban cul-de-sac". After a visit to a cabinet of extinct species in the Booth Museum of Natural History, in Brighton, he finds his childhood passion reignited. He travels to the forests of New Zealand and on the ferries of Finland, from San Francisco to the Widewater lagoon in West Sussex, intent on telling the stories of animals as disparate as the great auk and Ivell's sea anemone. Artworks from Jade They resurrecting these creatures accompany his narrative. It's a book, his publishers say, that "inspires the hope and respect for the natural world that is needed for it to survive".