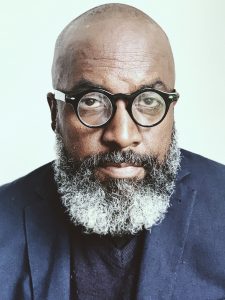 The Royal Society of Literature's Ondaatje Prize was awarded tonight to Roger Robinson (right) for his poetry collection A Portable Paradise (Peepal Tree Press). He is only the second poet to win the prize, an annual award of £10,000 for a work of fiction, non-fiction or poetry that best evokes "the spirit of a place".
Thanks to the lockdown, the news was announced not at a black-tie dinner at the Travellers Club in London, as it usually is, but on YouTube and social media.
The poet Pascale Petit, one of the judges — and winner herself in 2018 with Mama Amazonica — said of Robinson's book:
"The spirit of place in this outstanding collection is the portable paradise of Trinidad in London. Roger Robinson's profoundly moving book manages to balance anger and love, rage and craft. Every poem surprises with its imagery, emotional intensity and lyric power, whether dealing with Grenfell, Windrush, or a son's difficult birth, [a poem on] which is also a tribute to a Jamaican nurse. This is a healing book, enabling us to conjure our own portable paradises."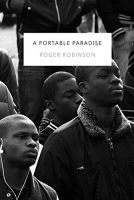 A Portable Paradise had already won the 2019 TS Eliot Prize. Robinson, a writer and educator who has taught and performed worldwide, said that winning the Ondaatje was "great on many levels. Gaining wider recognition for the political issues that are raised in A Portable Paradise is one of the most important things for me, alongside more people reading about the struggles of black communities in Britain, which hopefully creates some deeper resonating empathy."
The prize, first awarded in 2004, is sponsored by Sir Christopher Ondaatje, the businessman, adventurer and writer. Last year's winner was Aida Edemariam for The Wife's Tale, a biography both of the author's grandmother and of a country, Ethiopia.
You can read extracts from all six of the books short-listed for this year's prize on the Telegraph Travel website.