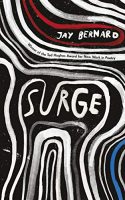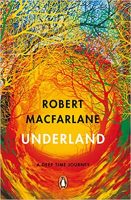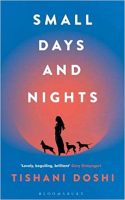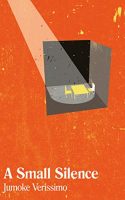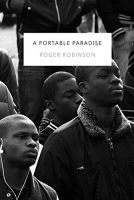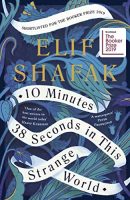 The short list was announced today for the Royal Society of Literature's Ondaatje Prize, an annual award of £10,000 for a book that best evokes "the spirit of a place".
Unusually, there's just one work of non-fiction among the six books, which also include three novels and two works of poetry.
Surge by Jay Bernard (Chatto & Windus), winner of the Ted Hughes Award for New Work in Poetry, is an extraordinary debut collection responding to the New Cross Fire of 1981 in south-east London — in which 13 young black people were killed in a house fire at a birthday party — and tracing a line from it to the Grenfell fire in June 2017.
Small Days and Nights by Tishani Doshi (Bloomsbury Circus) is a novel about a woman whose mother's death prompts her to leave her unhappy married life in the United States and rebuild her home and family back in India — where she discovers she has a sister.
Underland by Robert Macfarlane (Hamish Hamilton), which was Stanford Dolman Travel Book of the Year, takes us into the world beneath our feet and what we've made of it — physically, with mines and tombs, and metaphorically, with myths and legends.
A Portable Paradise by Roger Robinson (Peepal Tree Press) won the 2019 TS Eliot Prize. John Burnside, chair of the judges, said that the collection — which includes poems reflecting on the Grenfell Tower fire — "finds in the bitterness of everyday experience continuing evidence of 'sweet, sweet life'".
10 Minutes 38 Seconds in This Strange World by Elif Shafak (Viking) is a Booker short-listed novel that begins when the heart of its heroine, a sex worker known as Tequila Leila, stops beating. It is dedicated "To the women of Istanbul and to the city of Istanbul, which is, and always has been, a she-city."
A Small Silence by Jumoke Verissimo (Cassava Republic) is about the regenerative power of darkness and silence. An activist professor released from prison in Nigeria decides to live the rest of his life alone in the dark — until a young woman called Desire comes knocking on his door.
The RSL's Twitter account has brief passages read by each author and accompanied by animations by Liang-Hsin Huang, a Taiwanese film-maker who graduated from the Royal College of Art last year.
This year's judges of the RSL Ondaatje Prize are Peter Frankopan, Pascale Petit and Evie Wyld. The winner will be announced on May 4.