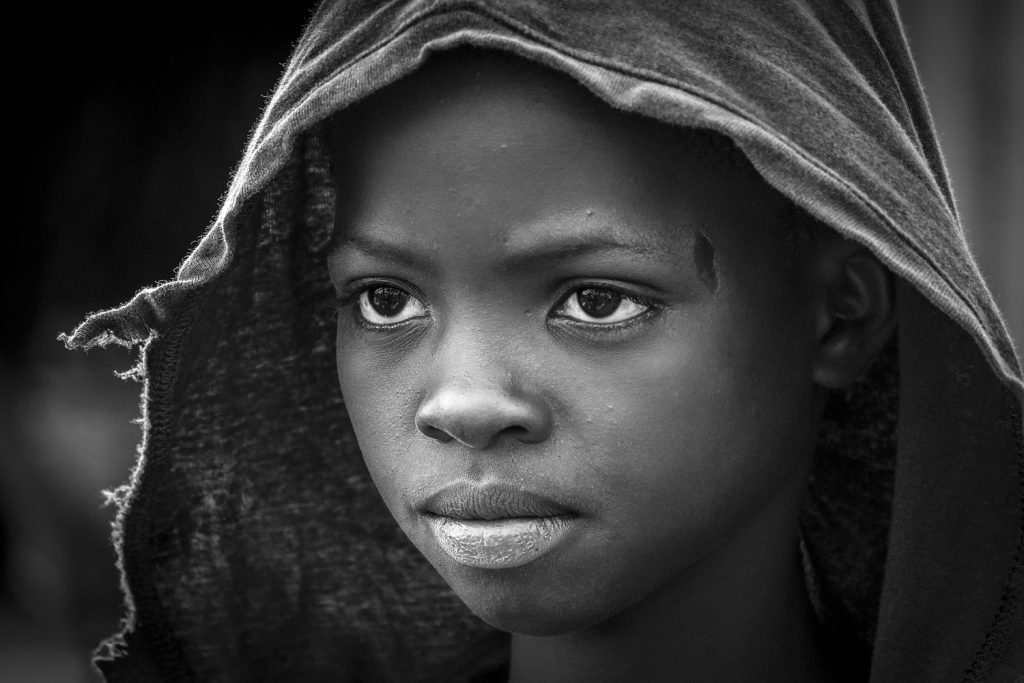 'I was attracted to the look and beauty of this young shepherd,' says the photographer of this image made in Fada N'gourma, Burkina Faso. © KATY GÓMEZ CATALINA/TPOTY.COM
Katy Gómez Catalina, a veterinarian from Úbeda, in Spain, was last night named Travel Photographer of the Year for 2019 for a portfolio of eight black-and-white images ranging in subject from the Batwa people of Uganda to the esplanade of the Louvre in Paris. She is only the second woman to be overall winner in the 17-year history of the awards.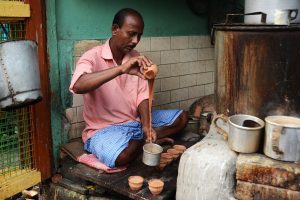 There was female success too in the Young Travel Photographer of the Year category. That was won by 11-year-old Indigo Larmour — who is Irish but was born in Abu Dhabi — with a portfolio depicting hands at work in India. Her caption to this image (right) says: "Chai is always part of any journey in India… So of course we had to have some on the streets of Kolkata."
Both winners, appropriately, were on the road making more images when the prizes were presented at a ceremony in London. Gómez, who is self-taught, says on her website that photography has become "an inseparable travel companion, to the point that my perception of the worlds I visit goes through the eye of the camera. It is then with those images that I can construct the story of my journey in the same way that a writer does it with his diary."
Chris Coe, who with his wife Karen founded the awards, said that Indigo was a photographer who showed real potential; she was already capable of very interesting compositions and had the ability to capture moments.
Another category winner, of the TAPSA (Timothy Allen Scholarship Award) for Travel Documentaries, was "a very jet-lagged" Kiran Ridley, a Paris-based British photographer, who had flown in from Australia, where he had been covering the bushfires. He won for a portfolio of images of the demonstrations in Hong Kong, which began as a protest against proposed changes to extradition law and have morphed into broader demonstrations against the Hong Kong and Chinese governments.
The award was started five years ago by Timothy Allen, who himself was Travel Photographer of the Year in 2013. Allen said Ridley's photographs were "sensational". The documentaries category had been included in the TPOTY competition, he said, because "a lot of us are starting to realise that travel photography isn't what it used to be. It's not shooting pictures of the Taj Mahal any more; it's documentary photography. And I hope that more and more people are going to be entering this style of photography, because the lines between travel and documentary now are blurred beyond recognition. Kiran's work is a classic example of that."
More than 20,000 images were submitted for the 2019 awards by professional and amateur photographers from 144 countries. The winners can be viewed on the Travel Photographer of the Year website and will go on display from April 7 to May 12 in Coal Drops Yard, King's Cross, a new location for TPOTY's London exhibition.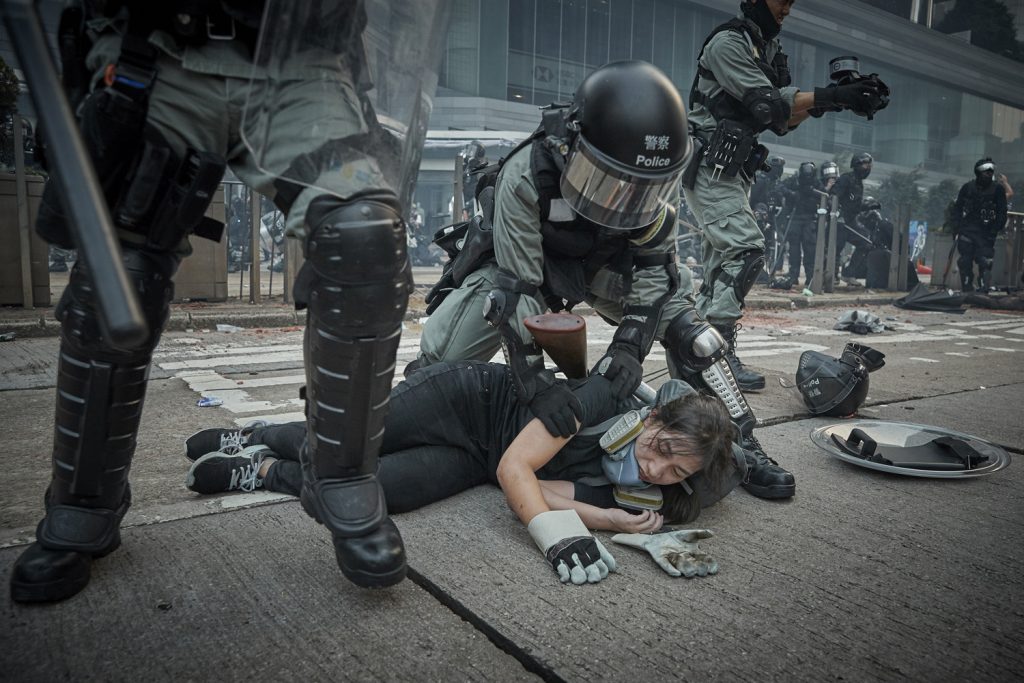 Police arrest pro-democracy protestors during a march in Hong Kong. © KIRAN RIDLEY/TPOTY.COM