Deskbound Traveller is a site dedicated to literary journeys. But these are exceptional times, and I'm conscious that opening a good book is but one of the ways in which we can carry on travelling. I'd like to introduce you to some friends of mine in Madrid…
I feel I've got to know Ben Curtis and Marina Diez pretty well over the past eight or nine years. He's from Oxford and she's a Madrileña, a native of Madrid, the city where they are raising their two children.
Right now, because of the Coronavirus emergency, they're home-schooling the children and not getting out much. They used to talk a lot about the museums, galleries and tapas bars (Madrid had mucha marcha — great nightlife), though they did grumble sometimes about the noise and the traffic jams.
As an occasional visitor to Madrid, I can understand Marina's fondness for the shady paths of the Retiro Park (where her parents, in Franco's time, were threatened with a fine for kissing in public), though I'm puzzled by Ben's liking for the brutalist Plaza de España.
Away from the city, I know that she's drawn to the mountains and he to the beach; that he's a big fan of Radiohead but she prefers the raspy voice and poetic lyrics of Joaquín Sabina. I know, too, that Marina's favourite film (which also happens to be one of mine) is La Lengua de las Mariposas — The Butterfly's Tongue, a story of a boy growing up as Spain is breaking apart in the Spanish Civil War.
And yet I've never met Ben and Marina. Everything I've come to know about them I've picked up from the podcasts and videos on their website NotesinSpanish.com. It's one of those entirely enriching outposts of the internet; a place where you can get a feel not just for a language but for the life of the people who speak it all day and the country they live in.
I alternate between using the site regularly and occasionally; more regularly at the moment, because I can't travel and I've got more free time on my hands. But anyway, tengo que practicar (I need to practise).
Since 2005, when the couple put up their first podcast, they have seen more than 40 million downloads of their conversations, touching on everything from Don Quijote to la violencia domestica; from the tyranny of the mobile phone to the death of the siesta. They have 10,000 subscribers to their "Real Spanish" newsletter, most of them in Britain, North America and other English-speaking parts of the world.
Language learning brought Ben, now 47, and Marina, 44, together. Having tried to make a living in London as a photographer, he decided to go to Madrid in 1998 to teach English. He and Marina met on una cita a ciegas con excusa – a blind date with an excuse: a session known as an intercambio in which he improved his Spanish while she improved her English.
They made their first podcasts — 31 in 31 days — to raise money for charities as part of a sponsored motorcycle ride Ben was planning with his father across India. They would sit on the bed in their flat recording straight into the built-in microphones in a digital recorder, "with our wardrobe doors open," says Ben, "so that the clothes hanging inside would dampen the sound of the room a little bit." (You can read more about how they did it in Ben's self-published book, Notes on the Internet Dream.)
Since then, they have developed their site in line with the so-called "freemium model" of online enterprises: giving away their best material, the audio, but charging for transcripts and worksheets so that the keenest learners can get more from that free material. Within a couple of years they were able to give up their day jobs — Marina had been working as an IT consultant — and a few years later they had paid the mortgage on their flat. She has since retrained as a yoga teacher and he has developed a series of online projects, including a site on mindfulness.
Having taken a break from adding fresh podcasts in 2013, they restarted in 2017, and last week released new podcasts and worksheets for the advanced section of their course. Their back catalogue, one of the net's best resources for students of Spanish, continues to attract new users, and they email subscribers at intervals with news, phrases, hints and tips and offers on worksheets.
One strength of their recordings is that, while they did some preliminary research and talked from a list of subject headings, they didn't write a script. The conversations are natural, unforced. In the early ones, too, where Marina is gently correcting Ben's mistakes, and he is introducing her to such English expressions as "swot", you have a sense that the people teaching you Spanish are on a learning curve themselves.
Ten more great sites for language learners
Lindsay Does Languages

Lindsay Williams, based in Milton Keynes, says she eats, sleeps and breathes languages. Whichever you're learning, even if you don't quite share her commitment, you'll benefit from visiting her site, which is full of hints, tips and resources for both independent learners and online teachers. Following a degree in French and Spanish, plus studies that have included German, Italian and Mandarin, she started a business in 2012 offering private tuition to individuals and groups, and says she found her niche teaching via Skype. She blogs, vlogs and offers coaching packages and online courses for both learners and teachers. In response to the coronavirus lockdown, she is offering free classes for children on YouTube, an "isolation kit" for language teachers going online for the first time, and a great list of resources for learners in general.
News in Slow…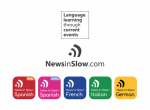 Listening to current-affairs programmes in the language you are learning can be a great way to broaden your vocabulary — if you can keep up with the speed at which newsreaders and journalists tend to speak. Linguistica 360, a US-based company, makes it easier, producing weekly shows in slow-paced French, Spanish, Italian and German, with discussions of the news, grammar and expressions. You can listen to the recordings free online as you read a transcription; for printouts or downloads you have to subscribe.
Radio Lingua Network

RLN (radiolingua.com), based in Kilmarnock, Scotland, was founded by Mark and Catriona Pentleton, both language teachers, who work with a team of native speakers and teachers around the world producing audio and video courses in short, manageable chunks.
Free podcasts are available in English, French, Spanish, Italian, German, Swedish and Chinese. The next step is a paid-for Coffee Break Course, offering video, lesson notes and bonus audio content. If you get seriously bitten by the language bug, you might want to try their "espresso shots", available in more than 30 languages ranging from Arabic to Zulu, and each comprising 10 lessons of just two to three minutes (£10).
A blog post on the site says: "Throughout the world the impact of Coronavirus… is being felt, and here at Radio Lingua we are aware that schools are closing. In an attempt to help parents, carers, teachers and learners to minimise disruption, we have gathered a collection of our free resources for primary and secondary on a single page which can be easily shared."
Talk in French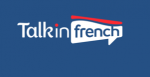 Founded by Frédéric Bibard, who lives in the suburbs of Paris, as a small blog catering to busy learners of the language, Talk in French has grown into a fully fledged website offering not just a blog and podcasts but e-books and audio books for language learners and francophiles alike. Bibard says: "Teaching French is just the beginning for me. I want to create a tool or framework to help people form a learning habit. I believe that if everybody spends 30 minutes each day learning something… instead of watching TV, good things can happen in their lives."
The Iceberg Project
Cher Hale, an American from Las Vegas, went to Viterbo, north of Rome, in 2012, in her second year at university, and fell in love with Italy. She lived for six months in Viterbo, then for three months in Rome in 2015. Her site is aimed at others who are similarly smitten but find themselves "swimming endlessly in an ocean of Italian".
She's not a qualified teacher, but an enthusiast, possessed of "an intense curiosity, a whole lotta patience, and the willingness to make mistakes over and over again as my team of native editors gently correct and redirect me". She is now back in the United States, running her own public relations company in Spokane, Washington, but after a break has returned to updating her website.
Slow German

Larissa Vassilian (aka Annik Rubens), a German journalist based in Munich, started the prize-winning Slow German (paced as its name suggests) as a hobby and on her own in 2007. Each episode consists of a sound file with accompanying transcript. In the "Absolute Beginner" category (where topics range from transport to make-up), recordings are in English, with just a few words and phrases in German. Premium membership (€40 a year) offers everything that's already in the archive, learning materials in PDF form, episodes spoken at a faster pace and extra lessons.
Talk To Me In Korean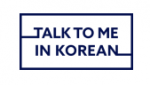 The team behind this site, based in Seoul, South Korea, started up in 2009 to help people around the world "learn Korean more effectively through fun and simple lessons". They say they now have more than 300,000 students around the world. A basic course, including PDF lesson notes, is free. Premium membership (US$12.99 a month, $US$7.75 if you sign up for a year) brings additional materials, including sample dialogue videos and comprehension quizzes.
Melnyk's Chinese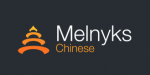 Serge Melnyk, a Russian who has studied Mandarin for more than 25 years, spent 17 years in China, has a master's degree in Chinese linguistics and used to work as an academic director in the International School in Shanghai. On Melnyk's Chinese he offers theme-based lessons for beginners consisting of practical conversations — recorded with Summer, a native Chinese speaker from Beijing, and Pauline, a native of Taiwan — and everyday vocabulary. The site doesn't appear to have been added to recently, but it has more than 270 lessons. Audio can be listened to free, but if you want the accompanying PDF transcripts and worksheets you have to sign up and pay ($77 for six months, $97 for a year).
Learn Japanese Pod

Alex Brooke, an English musician and composer who first visited Japan as an exchange student in 1995, started Learn Japanese Pod to brush up his own language skills. He's now living in Tokyo, teaching guitar and, on this website, has been introducing others to language and culture with the help of his friends Ami, Asuka and Beb. The blog hasn't been updated since last December, but there's an archive of podcasts and videos, and you can download PDF "cheat sheets" if you sign up to a free members' area.
Language Transfer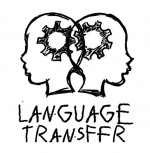 Language Transfer is a marvellous open-hearted project led by Mihalis Eleftheriou, from Cyprus, a linguist with a passion for sharing language. It offers courses designed for beginners in nine languages (including English for Spanish-speakers). All are made with the help of volunteer teachers and offered free. LT is sustained entirely by donations made by its users, funds raised through workshops given by Eleftheriou, and purchases made in its online shop. Instead of memorising and scribbling, learners are encouraged to build on any connections between the language (or languages) they know already and the one they are learning and to speak from the very start.
In a Facebook post on March 17, Eleftheriou said: "If you know anyone in quarantine, remind them that this is a great time to learn a language; we might just save some folks from insanity!"