Since I compiled my roundup of books on travel and place to look out for in 2020, I've been alerted to a few more…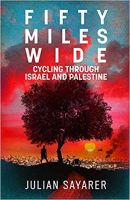 Julian Sayarer won the Stanford Dolman prize in 2017 for Interstate, his account of hitchhiking across the United States towards the end of the Obama administration. Ten years after breaking a world record for cycling around the world, he returns to two wheels on the roads of Israel and occupied Palestine for Fifty Miles Wide, which Arcadia will publish in April. It's a book, he says, that had its beginning in a conversation he had with an author from Israel, whom he had told that the bicycle seemed to bring out the best in people. She told him he should ride one through Israel and Palestine.
The publisher says his route "weaves from the ancient hills of Galilee, along the blockaded walls of the Gaza Strip and down to the Bedouin villages of the Naqab Desert. He speaks with Palestinian hip-hop artists who wonder if music can change their world, Israelis hoping that kibbutz life can, and Palestinian cycling clubs determined to keep on riding despite the army checkpoints and settlers that bar their way."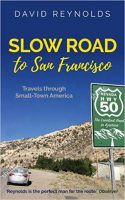 David Reynolds — who was one of the founders of Bloomsbury Publishing — is another writer who has spent time on the move in the US. In Slow Road to Brownsville (2015), he drove the length of Highway 83, "the Main Street of the Great Plains". In Slow Road to San Francisco (Muswell Press, June), he travels through small-town America, from Ocean City, Maryland, all the way to the west coast. "As he moseys from east to west," his publisher says, he "meets Trump's countrymen and women… They talk about everything from slavery and Indian reservations to Butch Cassidy and Marilyn Monroe. Everyone has something to say about Trump, whether they love him or hate him."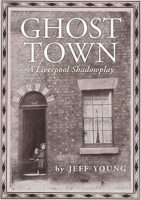 Jeff Young, a writer whose television credits include EastEnders, Holby City and Casualty, has long been fascinated with Liverpool, its history and how that intersects with his own life. In Ghost Town (Little Toller, late February) he journeys through the city and away from it, creating new ways of mapping his home town, "layering memory, history, photography and more".