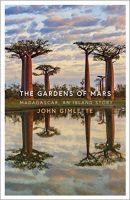 The Gardens of Mars: Madagascar, an Island Story by John Gimlette (Head of Zeus, January 7)
Having transported us in previous books to places as various as Paraguay and Newfoundland, John Gimlette takes us to the fourth-biggest island in the world. Despite its size, it's something of an unknown country to Westerners, a caricatured place of talking lemurs. Gimlette was introduced to it as a child by Durrell and Attenborough, and saw it first on a wildlife holiday, but wanted to know more about its people. There is no evidence of human life until about 10,000 years ago; and when eventually people did settle, it was migrants from Borneo — 3,700 miles away — who came out on top. The Gardens of Mars is what he calls a "walk-through" history, in which he visits every corner of the country. "Along the way he meets politicians, sorcerers, gem prospectors, militiamen, rioters, lepers and the descendants of 17th-century pirates."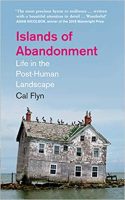 Islands of Abandonment: Life in the Post-Human Landscape by Cal Flyn (William Collins, January 21)
Grey partridges wandering car parks near Cambridge; a cuckoo seen in Osterley, in west London, for the first time in 20 years: the National Trust was reporting this morning on how wildlife has been taking advantage of reduced human activity during the Covid-19 lockdowns. In Islands of Abandonment, Cal Flyn chronicles that phenomenon on a larger scale. It's a book about 12 abandoned places around the world — ghost towns and exclusion zones, no man's lands and post-industrial hinterlands – "and what happens when nature is allowed to reclaim its place".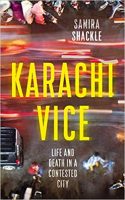 Karachi Vice: Life and Death in a Contested City by Samira Shackle (Granta, February 4)
Karachi, capital of Pakistan, is a city of 20 million people. It's riven, Samira Shackle says, by "complex and ever-evolving conflicts, sectarian and ethnic resentment mingling with politics and organised crime". But it's also a place where many hope to make a fortune, or at least a new life. She first went there for a year in 2012, a Londoner moving to her mother's home town, and arrived in the aftermath of a riot, but she has been drawn back regularly ever since. In Karachi Vice, she tells of "the daily struggles taking place on these dusty streets" through the lives of some of its residents, from an ambulance driver to an activist campaigning against injustice and corruption.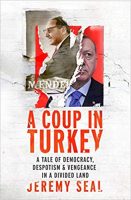 A Coup in Turkey: A Tale of Democracy, Despotism and Vengeance in a Divided Land by Jeremy Seale (Chatto & Windus, February 4)
Jeremy Seal, a travel writer and tour guide who's had a life-long fascination with Turkey, investigates an episode that, he says, is "key to a deeper appreciation of the ideological divisions which blight this often troubled country". The episode is the coup of 1960 that deposed Adnan Menderes, the prime minister, who was subsequently executed by the military. Like the current president, Recep Tayyip Erdoğan, Menderes made his name as a champion of democracy; and like Erdogan, Seal says, Menderes duly proved to be an autocrat. Early readers of the book have included Colin Thubron, who says: "Through the spellbinding career of a single, ill-fated leader, Jeremy Seal illumines a bitterly divided country."
Wars of the Interior by Joseph Zárate; translated by Annie McDermott (Granta, February 4)
The New York Times has been running a series of pieces, "The Amazon has seen our future", about how the people of the region are living through the most extreme versions of our planet's problems — including Covid-19. Among contributors has been the Lima-based journalist Joseph Zárate. In Wars of the Interior, he takes three of Peru's most precious resources — wood, gold and oil — and exposes "the tragedy, violence and corruption tangled up in their extraction. But he also draws us into the rich, surprising world of Peru's indigenous communities, of local heroes and singular activists, of ancient customs and passionate young environmentalists."
Speak, Okninawa: A Memoir by Elizabeth Miki Brina (Granta, April)
Elizabeth Miki Brina's parents met on the island of Okinawa. Her mother was a poor local waitress, living through the long aftermath of the Second World War; her father was a white soldier from middle-class American family. Elizabeth (now living and teaching in New Orleans) grew up in 1980s Fairport, in New York State, embarrassed by her mother and longing to be like the other kids at school. Speak, Okninawa is "her courageous and heart-breaking account of her journey home — back to herself, back to Okinawa, and back to the mother she had pushed away for so long".
I Belong Here: A Journey Along the Backbone of Britain by Anita Sethi (Bloomsbury, April 29)
Anita Sethi was on a train journey through northern England in the summer of last year when she became the victim of a race hate crime. Afterwards, she suffered panic attacks, but determined that she would continue travelling on her own and assert her right to exist. In I Belong Here she sets out to explore the Pennines, the backbone of Britain. "My journey," she says in her prologue, "is one of reclamation, a way of saying, to adapt the Woody Guthrie song title, 'this land is my land too' and I belong in the UK as a brown woman, just as much as a white man does." Robert Macfarlane says that Sethi's is "a brilliant, brave and important book".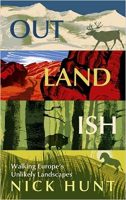 Outlandish: Walking Europe's Unlikely Landscapes by Nick Hunt (John Murray, May 6)
Having followed Patrick Leigh Fermor (Walking the Woods and the Water) and then four of Europe's winds (Where the Wild Winds Are) across the continent, Nick Hunt takes us through landscapes that shouldn't be there: wildernesses that seem to belong to another part of the world. There's a patch of Arctic tundra in Scotland; a jungle of primeval forest in Poland and Belarus; a desert in Spain; and the fathomless grassland steppes of Hungary. "Perhaps," he says in his introduction, "the result is not a nature book, or even a travel book, so much as a book of fantasy: four small pilgrimages into imagination."
Recently published books that I've not mentioned here before include: The Golden Maze: A Biography of Prague by the Australian broadcaster and writer (and former comic) Richard Fidler (HarperCollins, £20); and On Fiji Islands by Ronald Wright (Eland, £12.99).