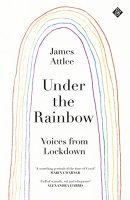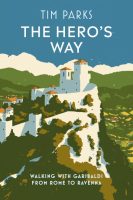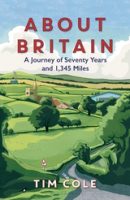 Work on my own lockdown project, and a coming move that will have me deskbound-by-the-sea, have left little time to update Deskbound Traveller recently, but I wanted briefly to mention a few things…
Nick Hunt's Outlandish (see previous post), which is published today, has been reviewed in the Financial Times by William Atkins (winner himself of the Stanford Dolman prize for travel writing for The Immeasurable World) and in the Literary Review by Oliver Balch.
New books on my TBR pile include About Britain: A Journey of Seventy Years and 1,345 Miles by Tim Cole (Bloomsbury Continuum, £18.99, June 10). Armed with a series of "handbooks for the explorer", written for the Festival of Britain in 1951, Cole — professor of social history at the University of Bristol — takes to the roads to see what has and hasn't changed in the 70 years since their publication.
Tim Parks, that renowned English interpreter of Italian ways, went for a seriously long walk in 2019. He and his partner, Eleonora, followed in the footsteps of the Italian revolutionary Giuseppe Garibaldi, who, with his pregnant wife, Anita, and 4,000 volunteers, marched away from Rome in 1849 after the fall of the Roman republic that had briefly replaced papal rule. In The Hero's Way (Harvill Secker, £20, June 3), Parks recounts a trek of 400 miles, and a trip back in time through 170 years.
The latest offering from Eland, curator of travel classics, is a new edition of Letters from Egypt: An Englishwoman on the Nile, 1862-69 by Lucie Duff Gordon (£12.99, June 10). The author, who contracted tuberculosis in the 1850s, went to Egypt — where her eldest daughter lived — to avoid the damp winters of England. Her letters to the husband and three children she left behind first appeared in 1865. "Her humane, open-minded voice," the publisher says, "shines across the centuries… witty, life-affirming, joyous, self-deprecating, and utterly enchanted by her Arab neighbours."
James Attlee is a writer who see creative possibilities where others see constraints. In Under the Rainbow, published early this month (And Other Stories, £11.99), he sets out from his home in Oxford after the first lockdown to record the voices of those making a brief escape from isolation. The book, his publisher says, is "a unique record of an extraordinary year and a tribute to creativity and resilience".
Tom Chesshyre reckons he has totted up 40,000 miles on the rails for books in various parts of the world. In his latest, published last month, he takes Slow Trains Around Spain (Summersdale, £16.99).
Finally, I was reminded earlier this week by a tweet from Robert Macfarlane (who had been sent an early proof) that Colin Thubron's latest travel book will be with us in the autumn. It's  The Amur River: Between Russia and China (Chatto & Windus, £20, September 16).