Books on travel, place and nature to look forward to in 2020 include new works from Kapka Kassabova and Mark O'Connell, plus an anthology of writing on the landscape of Scotland edited by Kathleen Jamie.
January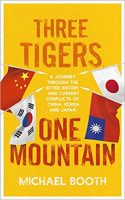 In his bestseller The Almost Nearly Perfect People, Michael Booth set out to meet the inhabitants of the Scandinavian countries and find out what they make of one another. In his new book, Three Tigers, One Mountain (Jonathan Cape), he travels through China, South Korea and Japan, three Asian tigers that have much to gain from amicable relations and yet still seem intent on brawling.
February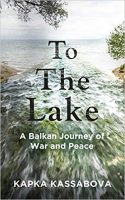 Kapka Kassabova's 2017 book Border, an exploration of the region where Bulgaria, Greece and Turkey run into one another, and of fences both on the ground and in the head, won her several prizes, including the Stanford Dolman Travel Book of the Year award. In To the Lake (Granta), she turns her attention to another crossroads: the mountainous border area of North Macedonia, Albania and Greece. There sit two lakes, Ohrid and Prespa, that have played a central role in her own maternal family and helped shape the history of countless other people.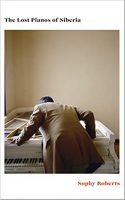 Siberia is a land of cold and wind and permafrost; of prison and political exile. It's one of pianos, too, which in the 19th century, the travel writer Sophy Roberts says, carried "the melodies of Europe's musical salons a long way from the cultural context of their birth". In her first book, The Lost Pianos of Siberia (Doubleday), she heads there in search of an instrument worthy of a brilliant pianist. What began as an eccentric idea becomes an obsession, taking her from Kamchatka to the Urals, from the Arctic to the Kuril Islands on Russia's Pacific edge.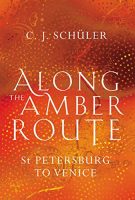 C J Schüler is the author of three illustrated histories of cartography, Mapping the World, Mapping the City and Mapping the Sea and Stars, and co-author of the best-selling Traveller's Atlas. In Along the Amber Route: St Petersburg to Venice (Sandstone Press), he charts the origins of amber, the myths and legends that have grown around it, and the dazzling artefacts crafted from it and traded along the way. He also reflects on the route's violent history through the centuries, not least his own family's experience of persecution and flight.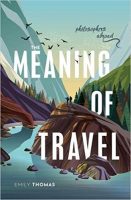 Socrates and Kant may have been home-birds, but not all philosophers followed their example. George Berkeley fought off wolves in a French mountain pass; Isaac Barrow battled pirates while sailing for Turkey. Emily Thomas, professor in philosophy at Durham University, is equally keen on hitting the road. In The Meaning of Travel: Philosophers Abroad (OUP), she draws on her own trips while considering how we can think more deeply about travel. Can meeting unfamiliar peoples tell us anything about human minds? Is it ethical to visit the Great Barrier Reef when its corals are withering?
March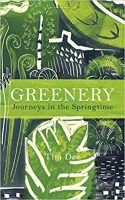 Tim Dee's last book, Landfill, was about gulls, and how, throughout human history, they "have lived in our slipstream, following trawlers, ploughs, dustcarts". In Greenery: Journeys in Springtime (Jonathan Cape), Dee himself is the follower, tracking migratory birds from South Africa to northern Scandinavia. Along the way, his publisher says, "We read of other determined spring-seekers: DH Lawrence and Samuel Taylor Coleridge. We hear from a Sámi reindeer herder, a barn-dwelling swallow-devotee, an Egyptian taxi driver, a chronobiologist in arctic Norway. There are bears and boars and bog-bodies too."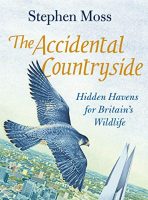 In The Accidental Countryside (Guardian Faber), the naturalist Stephen Moss travels from Shetland's Iron Age stone structures to London's skyscrapers, and from railway cuttings to stately-home gardens, seeking out the hidden corners of Britain where wildlife survives against the odds.
April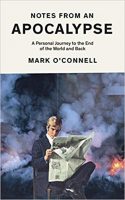 Mark O'Connell is a journalist and essayist. He won the 2018 Wellcome Book Prize for To be a Machine, an exploration of transhumanism, a movement that suggests we can and should exploit technology to "improve" the human body, with the ultimate aim of making ourselves immortal. He is also the father of two young children, and constantly worrying over what sort of world he's brought them into. Notes from an Apocalypse (Granta) is the result of a series of what he calls "perverse pilgrimages" to places where the end seems closest. He meets environmentalists fighting the ravages of climate change; billionaire entrepreneurs dreaming of life on Mars; and right-wing conspiracists yearning for a lost American idyll.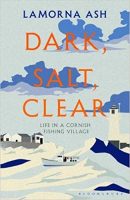 While Lamorna Ash was working as an intern for the Times Literary Supplement, she wrote a piece about the fishing trade in Newlyn, where she had done a month's fieldwork while studying for an MA in social and cultural anthropology. It so impressed Michael Fishwick, publishing director at Bloomsbury, that he signed her up to write a book. The result is Dark, Salt, Clear: Life in a Cornish Fishing Town. Fishwick told The Bookseller: "It reminded me a little of taking on the young William Dalrymple after reading about his journey to Xanadu in The Times. I think this is going to be a very special book about a very special world, reminiscent perhaps of Dalrymple's own City of Djinns."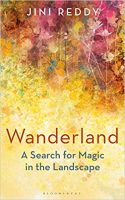 The journalist Jini Reddy was born in Wimbledon, to South African-born parents of Indian descent, but grew up in Montreal. Themes of identity and belonging are among those she tackles in Wanderland (Bloomsbury), in which she aims to connect with "the magical in the [British] landscape".
May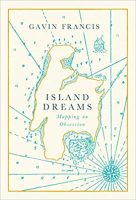 Gavin Francis has somehow made time to write four books while practising as a doctor, including True North and Empire Antarctica (he spent 14 months as base-camp doctor at a British research station). In Island Dreams (Canongate), he "blends stories of his own travels with great voyages from literature and philosophical exploration, and examines the place of islands and isolation in our collective consciousness".
The Passenger is a new series of paperbacks from Europa Editions (publisher in Britain of Berezina by Sylvain Tesson) and the Italian publisher Iperborea that "travels the world to carry the best writing back from the countries it visits". It will feature not only essays, investigative journalism and reportage but also photography and art.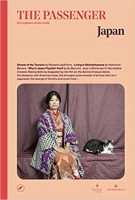 Volumes 1 and 2, to be published in May, will focus on Japan and Greece. The Passenger: Japan will feature writers including Banana Yoshimoto, declaring her love for her district of Tokyo, and Richard Lloyd Parry, Asia editor of The Times and author of Ghosts of the Tsunami. The Passenger: Greece will include Andrew Anthony on the long-living residents of the island of Ikaria, and Rachel Howard on her (ultimately futile) attempts to negotiate Greek bureaucracy. Volumes on Brazil and Turkey are scheduled for the autumn.
August
Antlers of Water (Canongate), which is being edited by the poet Kathleen Jamie, is a collection of prose, poetry and photography on the Scottish landscape. Contributors will include Amy Liptrot, Malachy Tallack, Chitra Ramaswamy and Gavin Francis (see above).
Jamie says the book will bring together "contemporary Scottish writers who attend to the living world around them. The natural world is not a backdrop to their human concern; it is their human concern. They write out of fear, anger, joy and chiefly love of their homeland and fellow creatures. Writing on nature and environment has never been so urgent or so necessary, as we work out how to face the future not only of Scotland but of the planet."