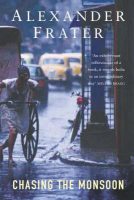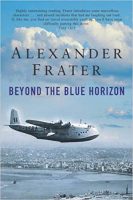 I never met Alexander Frater, who died last week just short of his 83rd birthday, but I know that he was both an example and a mentor to younger journalists. I was a huge admirer of his work, and he was an enthusiastic supporter of this website while I was getting it up and running. In an illustrious journalistic career, he contributed to Punch, The New Yorker, The Daily Telegraph and The Observer. At the last, he was chief travel writer for a dozen years, and for three years in a row named travel writer of the year at the British Press Awards.
I've recommended a couple of his books here several times. One is Beyond The Blue Horizon, in which we're reminded that a passenger was once a glamorous thing to be. Frater's first flight, on December 31, 1946, a few days before his ninth birthday, was on an Empire flying boat from Sydney to the Fiji Islands. In the mid-1980s, he set out to try to recapture the romance of it, following as closely as possible the route taken by Imperial Airways from London to Brisbane in the 1930s. His booklet of tickets was "probably the largest ever issued on British Airways coupons".
Another of his books was on a more surprising subject for a travel writer: rain. Most travellers set out to avoid it; in Chasing the Monsoon, Frater goes looking for it, all the way round India, tramping through mud, slush and puddles, and joining in the rejoicing and sense of renewal that accompany the downpour.
He kindly let me run an extract from Chasing the Monsoon, on the day in 2013 that Deskbound Traveller went live, to accompany a wonderful portfolio of pictures by GMB Akash. (Incidentally, a print of the very first picture you see on Akash's website, of boys riding on the roof of a train, hangs over the fireplace in my living room.) Read that extract, and, if you haven't already, read Chasing the Monsoon and Beyond the Blue Horizon. Even if, like me, you've signed up for a flight-free year, you'll be transported.