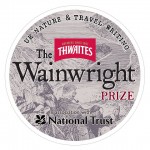 When I interviewed Robert Macfarlane recently for Telegraph Travel, he said he didn't like being described as a nature writer. In the mind of the great British public, he said, "nature writing" still carries "a hint of muddy boot, a hint of 18th-century cleric, and a hint of the plashy fen. And in a way those are the things I think it's successfully left behind."
Its practitioners, he said, were now tackling "the huge, inexhaustible, complex subject of modern nature in all its forms. So the first-person has become very strong. We've moved away from a dutiful reportage on the natural world towards this much stronger and more charismatic lyric form."
For examples of what the new nature writing can embrace, see the short list for the Thwaites Wainwright Prize, announced last week. On it are both Helen Macdonald's acclaimed H is for Hawk (Vintage), telling of how she dealt with grief by training a goshawk, and Richard Askwith's Running Free (Vintage/Yellow Jersey), which combines his passions for off-pavement runs and the rural way of life. (As he puts it in one of his occasional  tweets: "Perfect morning for running: sky shining, grass glistening, turf springy, blossom, birdsong, lambs, fresh air. Get out there while it lasts.")
The £5,000 prize, designed to celebrate the best of nature- and travel writing about Britain, was set up by Frances Lincoln (publisher of the walker Alfred Wainwright's books) and the Wainwright Society, in association with the National Trust, and is sponsored by Thwaites, the brewer. The first winner, last year, was Hugh Thomson for The Green Road into the Trees (Windmill Books).
The other books on this year's short list are:
The Moor by William Atkins (Faber and Faber), an account of the place of the blasted heath in literature, history and the national psyche;
Claxton: Field Notes from a Small Planet by Mark Cocker (Vintage), a year-long chronicling of the infinite variety to be found in one Norfolk village;
Meadowland by John Lewis-Stempel (Transworld), which traces the changing faces through the seasons of his hay-meadow in Herefordshire;
and Rising Ground: A Search for the Spirit of Place by Philip Marsden (Granta), whose move to a remote farmhouse in Cornwall prompted a journey through the myth-laden south-west.