Since I compiled my roundup on forthcoming books on travel and place I've been alerted to a few more titles: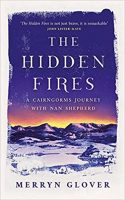 The Hidden Fires: A Cairngorms Journey with Nan Shepherd by Merryn Glover (Polygon, £14.99, March 2)
Glover, an Australian who grew up in the Himalayas, explores the high and rocky heart of Scotland in the footsteps of the author of The Living Mountain. Her book, the publisher says, is "a conversation between two women across nearly a century that explores how entering the life of a mountain can illuminate our own". Glover was interviewed this week in The Scotsman.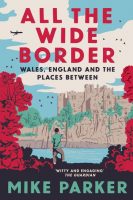 All the Wide Border: Wales, England and the Places Between by Mike Parker (HarperCollins, £20, March 30)
Parker, who was born in England and settled in Wales, takes a scenic journey along a great divide. "Picking apart the many notions and clichés of Englishness, Welshness and indeed Britishness," he "plays with the very idea of borders, our fascination with them, our need for them, and our response to their power. In his hands, the England–Wales border is revealed to be a border within us all, and it is fraying, fast."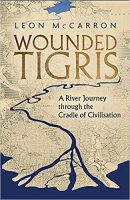 Wounded Tigris: A River Journey Through the Cradle of Civilisation by Leon McCarron (Corsair Books, £20, April 6)
The Tigris, which has been the lifeblood of ancient Mesopotamia and modern Iraq, is threatened by both geopolitics and climate change. Wounded Tigris, McCarron says on Twitter, is "the story of what humanity would lose with the death of a great river, and of what can be done to try to save it".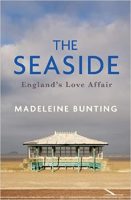 The Seaside: England's Love Affair by Madeleine Bunting (Granta, £20, May 4)
Bunting — whose Love of Country: A Hebridean Journey was short-listed in 2017 for the Wainwright Prize and for the non-fiction category in Scotland's National Book Awards — journeys clockwise through the country's biggest resorts, from Scarborough to Morecambe, to explore the enduring appeal of salt air, and "to trace an extraordinary national phenomenon of boom and decline, reinvention and struggle".