Away from Beloved Lover: A Musical Journey Through Cambodia by Dee Peyok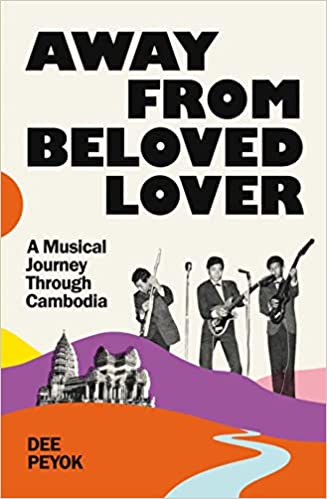 (Granta, £16.99, January 5)
On her first trip to Cambodia 10 years ago, Peyok, a former session singer, heard a local cover version of the Procol Harum hit "A Whiter Shade of Pale". She bought a set of CDs including that song, retitled "Away From Beloved Lover". Thus began a journey across the country and back to "the golden age" of Cambodian pop, which started in the early 1960s — a decade after independence — and ended in the mid-1970s, when the genocide of the Khmer Rouge wiped out 90 per cent of the young musicians.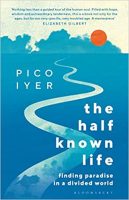 The Half Known Life: Finding Paradise in a Divided World by Pico Iyer (Bloomsbury, £16.99, January 19)
Pico Iyer has travelled the world as a writer for newspapers and magazines — a "global soul", as the title of one of his earlier books had it. In The Half-Known Life, he explores some of the world's holiest sites — from Iran to North Korea, and from the Dalai Lama's Himalayas to the ghostly temples of Japan — and asks how we might find that place where earthly cares fall away. (Jeremy Bassetti will be interviewing Iyer for a Travel Writing World podcast, to be published on January 11; Iyer will also be in conversation with the author and podcaster Katherine May in a 5×15 event on January 24.)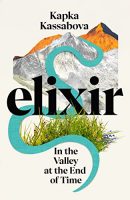 Elixir: In the Valley at the End of Time by Kapka Kassabova (Jonathan Cape, £20, February 2)
In her prize-winning books Border and To the Lake, Kassabova travelled through the southern Balkans, looking into the damaging legacies of fences on the ground and in the head. In Elixir, she returns to her native Bulgaria, to explore the valley of the river Mesta, and the connections between people, plants and place. The new book, her publisher says, is "an urgent and unforgettable call to rethink how we live — in relation to one another, to the Earth and to the cosmos".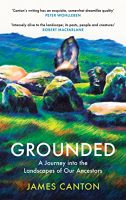 Grounded: A Journey into the Landscapes of Our Ancestors by James Canton (Canongate, £18.99, February 2)
Canton, director of the MA in wild writing at the University of Essex, takes us on a journey through England "seeking to see through more ancient eyes, to understand what landscape meant to those that came before us". If we can recapture our ancestors' sense of wonder and veneration, he argues, we might do more to protect the places we live in.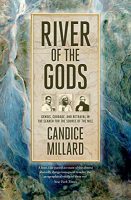 River of the Gods by Candice Millard (Swift Press, £20, February 2)
Richard Burton and John Speke set out together in 1857 to find the source of the Nile, but during their search became sworn enemies. In Millard's account of their story, a third man is given his due: Sidi Mubarak Bombay, who had been born in East Africa, sent as a slave to India, and made his way back after 20 years to forge a living as a guide. Without Bombay and men like him, she argues, neither Englishman would have come close to the headwaters, or perhaps even survived.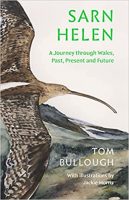 Sarn Helen: A Journey Through Wales, Past, Present and Future by Tom Bullough, with illustrations by Jackie Morris (Granta, £16.99, February 2)
Following the route of a Roman road from south to north, the novelist Tom Bullough (who has twice been arrested for his involvement with Extinction Rebellion) explores the political, cultural and mythical history of Wales, and looks into the likely effect on this one small country of a climate crisis that's engulfing the world.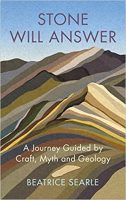 Stone Will Answer by Beatrice Searle (Harvill Secker, £18.99, February 9)
At 26, Beatrice Searle, who is an artist and stonemason, made a journey of 1,300 miles from Orkney across Norway and back, with a 40-kilo piece of Orkney stone. Her book, the publisher says, "is framed around this journey and the people she encounters along the way, as the stone becomes a talisman of sorts, a bedrock of home, inspired by the ancient 'Kingship' stone, St Magnus's Boat."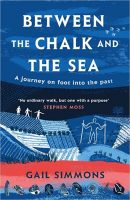 Between the Chalk and the Sea: A journey on foot into the past by Gail Simmons (Headline, £22, February 16)
An antique map in the Bodleian Library in Oxford shows a faint red line threading through towns and villages between Southampton and Canterbury, a line medieval pilgrims are thought to have travelled to the shrine of Thomas Becket. Over four seasons the travel writer Gail Simmons walks this old way, "to rediscover what a long journey on foot offers us today".
Glowing Still: A Woman's Life on the Road by Sara Wheeler (Little Brown, £22, March 16)
Wheeler, whose work has taken her to both Poles (Terra Incognita and The Magnetic North), across Russia and America and through Chile, looks back on a career she embarked on in her twenties, at a time when "role models were scarce in the travel-writing game". She'll be journeying, she jokes, from Nubility to Invisibility, leaving Immobility for the next volume.
Real Dorset by Jon Woolcott (Seren, £9.99, April)
This addition to Seren's "Real… " series, which takes in places from Swansea to Glasgow, is from one of the team at the Dorset-based publisher Little Toller. Like the rest of the series, Woolcott says, "it's (very loosely) pyschogeographic", mixing "history, literature, music, film, riot and rebellion, lost settlements and buildings, standing and lying stones, etc". He also promises "a dash of memoir and, I hope, a few jokes".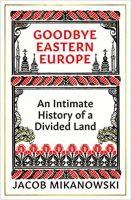 Goodbye Eastern Europe by Jacob Mikanowski (Oneworld, £20, April 27)
Jacob Mikanowski is a writer and historian based in Portland, Oregon, but comes from a family of Polish-speaking Jews. In Goodbye Eastern Europe he offers "an intimate history of a divided land". Rather than try to summarise it here, I'll point you to his 2017 piece for the Los Angeles Review of Books.

The Granite Kingdom: A Cornish Journey by Tim Hannigan (Head of Zeus, £9.99, May 11)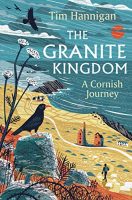 In The Travel Writing Tribe, Hannigan journeyed from wintry Scotland to the sun-scorched Greek islands, in search of the people intent on summing up place. In his new book he doesn't stray so far from his birthplace of Penzance. His aim, his publisher says, is to "discover how the real Cornwall, its landscapes, histories, communities and sense of identity, intersect with the many projections and tropes that writers, artists and others have placed upon it".
And here's a couple of books published late in 2022 that I've not had a chance to mention before: The Far Land: 200 Years of Murder, Mania and Mutiny in the South Pacific (Icon Books, £20), in which Brandon Presser tells the story of the Bounty mutineers and their modern-day descendants; and Genius Loci (Reaktion Books, £20), in which John Dixon Hunt examines how places gain meaning "through the myriad ways we see, talk about and remember them".
Update, January 26: Publication of River of the Gods has been delayed until February 16.