I got an unusual email today; unusual because it says that a literary event hasn't been cancelled. With the island "relatively virus-free", the third Corfu Literary Festival is due (at the moment) to take place from September 17 until September 20. Speakers lined up include Sebastian Faulks, Peter Frankopan, Sarah Churchwell, Sabine Durrant, Evie Wyld and James Naughtie. Elsewhere, though, festivals are still being called off or going online, launches are on social media (with the virtual white wine, in London, even warmer than usual) and cash-strapped newspapers are commissioning fewer reviews. As a result, new books on travel, place and nature might not be given the space they deserve. Here are some to watch out for over the next month-or-so.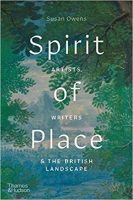 Spirit of Place: Artists, Writers and the British Landscape by Susan Owens (Thames & Hudson, £25, August 13)
British landscape painting, we're often told, was an invention of the 18th century. But people have been writing about the land, and drawing and painting it, for as long as they have had pen and paper (or parchment). In Spirit of Place, Susan Owens, art historian and exhibition curator, aims to do justice to this long tradition. She offers a panoramic view of the landscape, as seen through the eyes of writers and artists from Bede and the Gawain-poet to Gainsborough, Austen, Turner and Constable; from Paul Nash, WG Sebald and Barbara Hepworth to Robert Macfarlane. In the view of Alexandra Harris (author of Weatherland: Writers and Artists Under English Skies), Spirit of Place is "A wonderfully deft and varied study… Owens has a gift for making the past feel so close that we might be riding over a hill with Gerald of Wales or John Leland."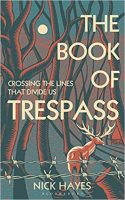 The Book of Trespass: Crossing the Lines that Divide Us by Nick Hayes (Bloomsbury Circus, £20)
Nick Hayes is an artist and writer and, for the past 10 years, has been an activist arguing for greater access to the countryside of England and Wales. In The Book of Trespass, he takes us on a journey into the thousands of square miles of rivers, woodland, lakes and meadows from which we're usually blocked by walls and fences. In The Guardian last Saturday, the book was reviewed by William Atkins, and in The Observer on Sunday, Rachel Cooke joined the author as he went on his forbidden way in Berkshire.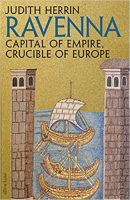 Ravenna: Capital of Empire, Crucible of Europe by Judith Herrin (Allen Lane, £30, August 27)
"If you have never visited… Ravenna, you have missed an amazing experience, an extraordinary delight, which this book aims to recreate." Thus the historian Judith Herrin introduces her study of the unique role and significance of a city renowned for its glorious mosaics; a city that was first the capital of the Western Roman Empire, then that of the immense kingdom of Theodoric the Goth, and finally the centre of Byzantine power in Italy. Peter Frankopan (author of The Silk Roads) says Herrin's is "an outstanding book that shines a bright light on one of the most important, interesting and under-studied cities in European history. A masterpiece."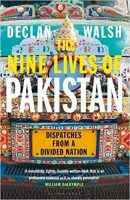 The Nine Lives of Pakistan: Dispatches from a Divided Nation by Declan Walsh (Bloomsbury, £20, September 3)
Declan Walsh covered Pakistan for a decade, for The Guardian and The New York Times, until he was expelled on the eve of the 2013 election for unspecified "undesirable activities". In The Nine Lives…, he draws on what he calls "the offstage encounters" of his job to offers a portrait of a country whose most sensitive borders, he says, lie inside. "It was riven by ethnic, tribal, and sectarian fault lines, a place of head-spinning contradictions. One day, a street would fill with rioters protesting [over] an obscure insult to the Prophet Muhammad. The following day, rich folk would gather to party in a mansion along the same street, clinking their glasses in a Gatsby-like bubble." Walsh's book, says William Dalrymple, "sets a new benchmark for non-fiction about the complex palace of mirrors that is Pakistan".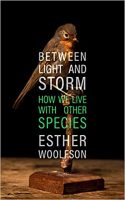 Between Light and Storm: How We Live With Other Species by Esther Woolfson (Granta, £20, September 3)
Esther Woolfson is the author of Corvus: A Life With Birds and Field Notes From A Hidden City. The latter, short-listed for both the RSL Ondaatje Prize and the Wainwright Prize, won much praise for its close study of urban wildlife, from pigeons to rats, and prompted even one or two literary critics to think better of slugs. It is also a fine portrait of Aberdeen, a place the author sums up as that "tight grey city by the sea".
In Between Light and Storm, Woolfson reflects more broadly on the complex relationship between humans and animals. Her book is sweeping in scope, taking us from creation stories to climate change. It's scholarly, too, but also anchored in her own experience. In the acknowledgements, she says her greatest debt "will always be to Chicken the rook, who was beside me during the entire writing of the book".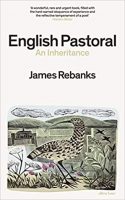 English Pastoral: An Inheritance by James Rebanks (Allen Lane, £20, September 3)
Social media's most famous shepherd, author of the bestselling The Shepherd's Life, says on his Twitter account (@herdyshepherd1) that his new book "is about everything I care about and love". His publisher sums it up as "a stirring history of family, loss and the land over three generations on a Lake District farm". English Pastoral tells how, "guided by the past, one farmer [Rebanks] began to salvage a tiny corner of England that was now his, doing his best to restore the life that had vanished and to leave a legacy for the future. This is a book about what it means to have love and pride in a place, and how, against the odds, it may still be possible to build a new pastoral: not a utopia, but somewhere decent for us all."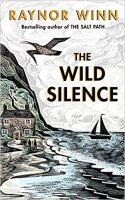 The Wild Silence by Raynor Winn (Michael Joseph, £14.99, September 3)
In The Salt Path, her bestselling and prizewinning debut, Raynor Winn told how she and her terminally ill husband, having lost their home and their livelihood, set off to walk 630 miles along the South-West coast. In The Wild Silence, they find a new home. Someone who read their story offers them the chance to breathe life back into a farmhouse in the Cornish hills; "rewilding the land and returning nature to its hedgerows becomes their saving grace and their new path to follow". This new book, the publisher says, is "a luminous account of the human spirit's instinctive connection to nature, and how vital it is for all of us".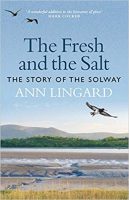 The Fresh and the Salt: The Story of the Solway by Ann Lingard (Birlinn, £25 September 3)
Ann Lingard and her husband manage a smallholding in north-west Cumbria, within sight of the Solway Firth, that crooked finger of water between Scotland and England. In The Fresh and the Salt, she tells the story of the firth, its origins and its ever-changing margins. "Sometimes," she writes on her website, "I have been actively involved with the firth – wading across it, slithering along its mudflats, walking far out to mussel-beds on a low spring tide, flying over it, bouncing over its waves in boats – and at other times I have been an observer and listener (and I'm so grateful to all those who have shared their knowledge and stories with me over the years)." The naturalist and author Mark Cocker says she has created "a portrait of this nation-cleaving water that is as broad and deep as the estuary itself. A wonderful addition to the literature of place."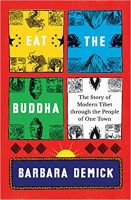 Eat the Buddha: The Story of Modern Tibet Through the People of One Town by Barbara Demick (Granta, £18.99, September 14)
Barbara Demick is a reporter who opens up places by asking the locals what it's like to live in them. She won the Samuel Johnson Prize for Nothing to Envy: Real Lives in North Korea. She is also the author of Besieged: Life Under Fire on a Sarajevo Street, which won the George Polk Award and the Robert F Kennedy Award and was short-listed for a Pulitzer Prize. In Eat the Buddha, she turns her attention to Ngaba, a town on the edge of the eastern Tibetan plateau, where dozens of Tibetans have shocked the world since 2009 by setting themselves on fire in protest at Chinese rule. What, she wanted to know, was it like to be a Tibetan in the 21st century living at the edge of modern China? And why were so many residents of Nagba "willing to destroy their bodies by one of the most horrific methods imaginable"?
Books published recently that I've not mentioned here before include Quite Alone, in which Matthew Teller gathers his journalism on the Middle East from the past decade, "27 stories, long and short, from 13 countries between Egypt & Oman", as he puts it on Twitter; and Turn Left at Lenin's Statue, in which Fabrizio Soggetto, author of the blog Are We There Yet?, recounts his travels in Central Asia.