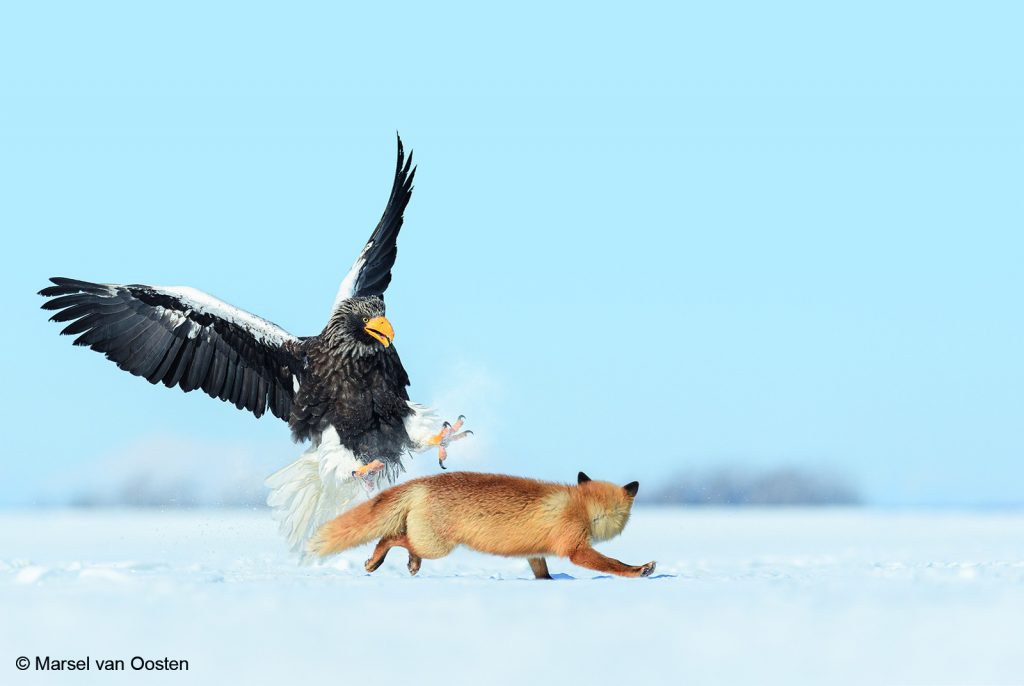 A Steller's sea eagle, the heaviest eagle in the world, chases off a fox that was trying to steal its fish. Picture © Marsel van Oosten, from 'Mother: A Tribute to Mother Earth'
When you travel across pages, not even a new variant of Coronavirus, and the restrictions it brings, can hinder your movement. In the past year, I've wandered over the Pennines and deep into Wales. I've climbed to mist-shrouded Scottish summits, dived in Caribbean seas. I've splashed along the muddy roads of Madagascar, followed a river between Russia and China, and circled the Black Sea. Below (in no particular order) are the books that took me away.
If you can't get to an independent bookshop, and you order online, I'd recommend you do so where possible through uk.bookshop.org, which supports local bookshops. Interest declared: if you buy through a link from Deskbound Traveller, I will earn a little commission.
I compiled my roundup towards the end of November, so there are quite a few recently published titles that I didn't have time to consider. They include The Gold Machine (Oneworld, £20), which has Iain Sinclair swapping his stamping ground of London for Peru; A Thing of Beauty (also Oneworld, £18.99), in which Peter Fiennes explores the sites of some of the most famous Greek myths; Iberia (Fox, Finch & Tepper, £18.99), the latest journey on two wheels from Julian Sayarer, who won the Stanford Dolman prize in 2017 for his book on America, Interstate; and Allegorizings (Faber £14.99), a final, posthumously published collection of pieces from Jan Morris.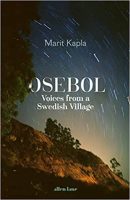 Osebol: Voices from a Swedish Village by Marit Kapla (Allen Lane, £20)
It's not billed as "travel", but it's definitely transporting: 800 pages, laid out like a prose poem, on a village many Swedes would recently have struggled to find on a map. I read it in a couple of days. It's particular, in its focus on one place — in the forests of northern Värmland, where logging's been automated, school rolls and elk are declining and wolves increasing — and universal in its reminders that nothing stays the same. Kapla, who grew up in Osebol, interviewed most of its 40 remaining adults, ranging in age from 18 to 92 and in occupation from carpenter to carer. You feel as though you're in among them.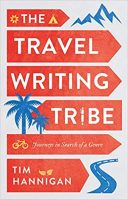 The Travel Writing Tribe: Journeys in Search of a Genre by Tim Hannigan (Hurst, £20)
Travel writers, as well as travel readers, will find pleasure and profit in this. Hannigan journeys both deep into the archives and on to the home ground of some of the most illustrious members of the note-taking tribe. What drives these people, he asks, and how accurately and honestly do they show us the world? It's a deft piece of genre-hopping, combining interviews — with writers including Dervla Murphy and Kapka Kassabova, Colin Thubron and Samanth Sumbramanian — with memoir, criticism… and travel writing.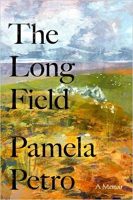 The Long Field by Pamela Petro (Little Toller, £20)
Why, a reviewer once asked, is the American Pamela Petro so obsessed with Wales? Petro's answer is both a memoir and and an exploration of hiraeth — a Welsh word for longing for all you can't have. In it, she weaves together the essential hiraeth stories of Wales with aspects of her own life: as a gay woman, as the survivor of a train crash, as the daughter of a parent with dementia. It's both an absorbing meditation on the meaning of home and place and a love letter to Wales.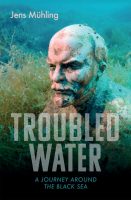 Troubled Water: A Journey Around the Black Sea by Jens Mühling (Haus, £16.99)
One of Mühling's ancestors, an admiral, fought for Catherine the Great, who in 1783 ordered Russia's first annexation of Crimea. Muhling himself reported on the second, ordered by Vladimir Putin, in 2014. Here he explores nations ancient and nascent, meets everyone from marine scientists to cigarette smugglers, and digs into a history of neighbourly conflict. It's a brisk and brilliant tour, a reminder that ethnically mixed communities shaped these shores for thousands of years, till they were torn apart by imperialists and nationalists.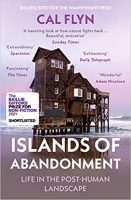 Islands of Abandonment: Life in the Post-Human Landscape by Cal Flyn
(William Collins, £16.99)
Grey partridges wandered car parks near Cambridge; a cuckoo was seen in Osterley, west London, for the first time in 20 years: wildlife took advantage when humans were locked down. Flyn chronicles that phenomenon on a larger scale. Her compelling book — short-listed for both the Baillie Gifford Prize for non-fiction and the Wainwright Prize for Writing on Global Conservation — is about 12 abandoned places around the world — ghost towns and exclusion zones, no-man's lands and post-industrial hinterlands – "and what happens when nature is allowed to reclaim its place".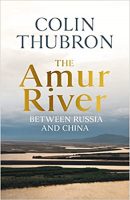 The Amur River by Colin Thubron (Chatto & Windus, £20)
At 79, having been writing about Russia and China for 40 years, Colin Thubron sets  off along the 3,000-mile river where they supposedly interconnect. Before he's 15 pages in, he's had two falls (x-rays months later show two fractured ribs and a broken ankle). On the ground, even cops treat him more gently than he expects, and his guides wonder whether he's still up to it; on the page, readers need have no such doubts. The writer mightn't be as sprightly as he was, but the writing is as lyrical as ever.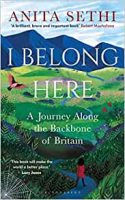 I Belong Here: A Journey Along the Backbone of Britain by Anita Sethi (Bloomsbury, £16.99)
Anita Sethi, born and bred in Manchester, was taking a train from Liverpool to Newcastle when she became the victim of a race hate crime. Afterwards, despite panic attacks, she determined that she would continue travelling on her own and assert her right to exist. In I Belong Here she explores the Pennines, "the backbone" of England. It's a journey in the head as well as on the ground, one that grows in power as she pushes on, demonstrating that she has backbone aplenty of her own.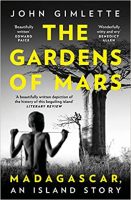 The Gardens of Mars By John Gimlette (Apollo, £10.99)
Madagascar as documented by Gimlette is weirder and more wonderful than the version animated by DreamWorks. It's off Africa, but its burnt-red Martian west was first settled by Asians, only 10,000 years ago. It's a place where, today, you can access 4G technology and eat a chameleon that was killed with a spear. John Gimlette's "walk-through history" is a tour de force, taking in slavery, Welsh missionaries, ancestor worship, French conquest, and forts whose ramparts are rendered in millions of egg whites. 
PICTURE BOOKS
Mother: A Tribute to Mother Earth by Marsel van Oosten (te Neues, £50)
Mother is both a celebration of our natural world and an impassioned argument for its protection. Van Oosten, a Dutchman who has won the grand titles Wildlife Photographer of the Year, International Nature Photographer of the Year and Travel Photographer of the Year, collects his favourite images from the past 15 years, many being what he calls "animalscapes", where he accepts whatever wildlife wanders into the frame. "This is our only planet," he says, "and we are slowly killing it. "It's not too late yet — we can be the positive change — together."
Wildlife Photographer of the Year: Portfolio 31 (Natural History Museum, London, £25)
This year's competition saw a record number of entries, 50,490, from 30 countries. The "big pictures" are here — among them one of a young white-tailed kite reaching towards its hovering father to grab a live mouse — but the naturalist Chris Packham, in his introduction, senses the impact of lockdowns: "A skating fly, craneflies entangled in ecstasy, a cuddled bat, newts in coitus — little treasures from the more private lives of humans and the tiny things they found when their lives shrank and their world wasn't so wide any more."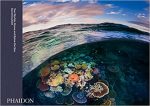 Two Worlds: Above and Below the Sea by David Doubilet (Phaidon, £39.95)
David Doubilet (born in 1946) reckons he has spent more than 27,000 hours photographing in water since he first put his Brownie Hawkeye camera in an anaesthetist's rubber bag at the age of 12. It wasn't until 1990, though, that he felt he'd achieved his first successful merging of two worlds, air and water, with a picture of a stingray gliding through sand, sea and — apparently — clouds. Here he gathers his most telling "half-and-half" pictures of two inextricably linked worlds, "to bear witness to the wonder, the beauty, the loss and, I hope, the resilience of our oceans".
Night on Earth by Art Wolfe (Earth Aware, £35)
Wolfe's book opens with Ruskin Hartley, executive director of the International Dark-Sky Association, reminding us of the damage we're doing with light pollution. It closes with images of blazing skyscrapers in Tokyo and Manhattan, of streaming headlights and tail-lights on the Champs-Elysées. In between, everywhere from Brazilian wetland to Indian market, it's an invitation to move through a lower-wattage world, and enjoy the simple pleasure of watching it get dark.
Landscape Photographer of the Year: Collection 14 (Ilex, £30)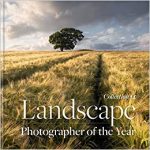 Fog and mist feature often this year in an ever-dependable showcase for the best images of Britain. So, too, do references in the photographers' notes to first trips and walks after lockdown and to looking closer to home. The Nuba Survival, a sculpture in a field in Checkendon, South Oxfordshire, by the local artist John Buckley, shows two skeletons locked in an embrace. It's a memorial of the civil war in Sudan, but to the photographer Alison Fairley it spoke of Covid-19 and of "those who are broken and those who are desperately seeking hugs".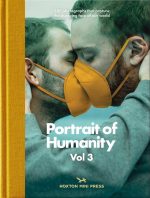 Portrait of Humanity: Volume 3 (Hoxton Mini Press, £22.95)
Portrait of Humanity is an international award designed to show that "there is more that unites us than sets us apart". This year's collection brings us a sweaty-faced anaesthetist from intensive care in London, friends hovering either side of a door in Switzerland, a woman worried by the latest news in Japan. But among the 200 images are many in which people are touching each other, communicating in a way that, as Otegha Uwagba puts it in her introduction, "transcends language barriers and… binds us together in its universal capacity to provide comfort".
India by Harry Gruyaert (Thames & Hudson, £45)
"I don't know anything about India — it's too vast and too complex," Harry Gruyaert says modestly. But he responds to it magnificently with a camera. Gruyaert (born in Antwerp in 1941 and a member of the Magnum agency since 1981) has been visiting India since the 1970s, but this is his first book of the images he has made there. Whether on roadside or riverside, of crowds or individuals, they're sensuous in colour, striking in contrast; his way, he says, of "bearing witness to a mystery".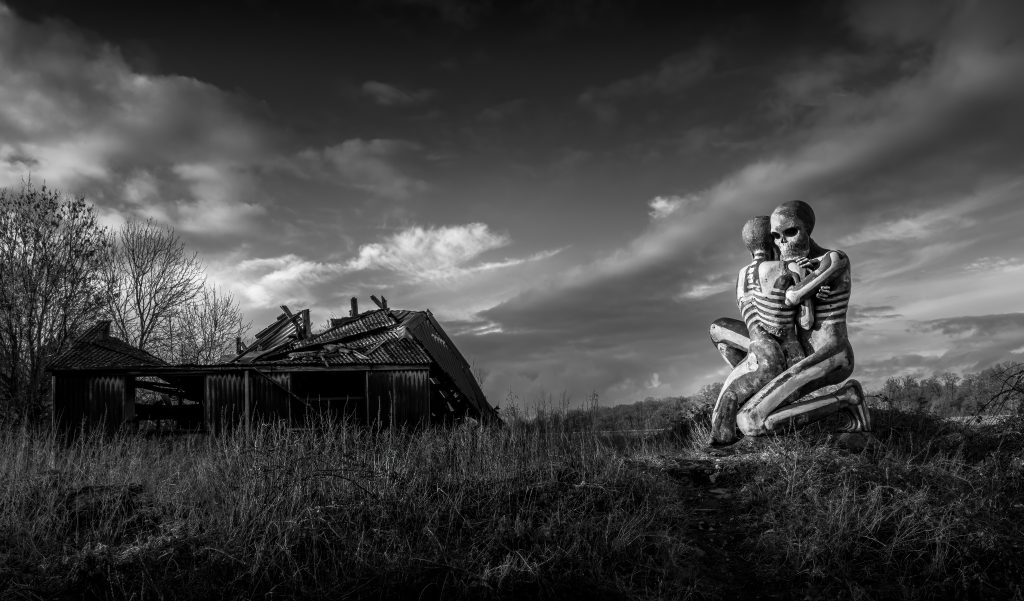 'The Nuba Survival' sculpture by the Oxfordshire artist John Buckley is a memorial of the civil war in Sudan, but it put one photographer in mind of Covid-19 and of 'those who are desperately seeking hugs'. Picture © Alison Fairley, from 'Landscape Photographer of the Year: Collection 14'