Journeys of explorers, exiles and refugees; portraits of Jerusalem, Berlin and the Shetland Islands:  these are some of the books on travel and place coming in 2022…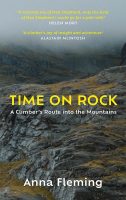 Time on Rock: A Climber's Route into the Mountains by Anna Fleming (Canongate, January 6)
Anna Fleming charts two parallel journeys: learning the craft of traditional rock climbing, and developing through it a greater appreciation of the natural world. Through the story of her progress over a decade from terrified beginner to confident lead climber, "she shows us how placing hand and foot on rock becomes a profound new way into the landscape". The poet Helen Mort says that Fleming's debut "reminds me of Nan Shepherd, only the kind of Nan Shepherd I could go for a pint with."
Michel the Giant: An African in Greenland by Tété-Michel Kpomassie (Penguin Classics, February 3)
A new edition of a remarkable story: how a black man from Togo made a journey over nearly a decade to the Arctic Circle. First published as An African in Greenland in 1981, Kpomassie's book was awarded the Prix Littéraire Francophone International and shortlisted for the Thomas Cook Travel Book Award. It reads, as the critic Al Alvarez put it, like a fairy tale, "in which the hero runs away… and ends up making his wildest dreams come true".
Travel Your Way by Nathan James Thomas (Exisle Publishing, February 8)
Nathan James Thomas, a New Zealander who has worked as a travel writer and ghost-writer, founded the website Intrepid Times in 2014 "as a vehicle for sharing stories from the road and as an excuse to meet and interview his favourite writers". His new book is one for our tricky times, "with barriers and restrictions coming and going at a dizzying rate". His aim is to help you "gain more from the travel experiences that you have and connect in a deeper way with the places you go and the people you meet".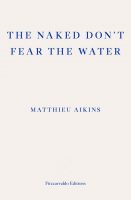 The Naked Don't Fear the Water: A Journey Through the Refugee Underground by Matthieu Aikins (Fitzcarraldo Editions, February 15)
Aikins, a journalist who grew up in Canada and has been reporting on the conflict in Afghanistan, joins his friend Omar, who was working as a driver and translator but has fled his country. To do so, he must leave his own passport and identity behind to go underground on the refugee trail. The pair's odyssey across land and sea to Europe brings them face to face with the people at heart of the migration crisis: smugglers, cops, activists, and the men, women and children fleeing war in search of a better life.
The Instant by Amy Liptrot (Canongate, March 3)
Liptrot leaves Orkney — where she recovered from addiction in her wonderful debut The Outrun — and books a one-way flight to Berlin. "Searching for new experiences, inspiration and love, she rents a loft-bed in a shared flat and looks for work. She explores the streets, nightclubs and parks and seeks out the city's wildlife – goshawks, raccoons and hooded crows. She looks for love through the screen of her laptop."
Explorer: The Quest for Adventure, Discovery and the Great Unknown by Benedict Allen (Canongate, March 3)
Benedict Allen first headed for the farthest reaches of our planet at a time when there were still valleys and ranges known only to the remote communities who inhabited them. Thirty years on, he continues exploring. His book, he says, is part memoir, part meditation. "To me personally, exploration isn't about planting flags, conquering Nature, or going somewhere in order to make a mark – it's about the opposite. It's about opening yourself up, allowing yourself to be vulnerable, and letting the place and people make their mark on you."
The Undercurrents by Kirsty Bell (Fitzcarraldo Editions, March 9)
When her marriage breaks down, Kirsty Bell – a British-American art critic, in her mid-forties, adrift – becomes fixated on the history of her building and of her adoptive city of Berlin. Starting with the view from her apartment window, she turns to the lives of the house's various inhabitants, to accounts penned by Walter Benjamin, Rosa Luxemburg and Gabriele Tergit, and to the female protagonists in the works of Theodor Fontane, Irmgard Keun and Rainer Werner Fassbinder. The Undercurrents is "a hybrid literary portrait of a place that makes the case for radical close readings: of ourselves, our cities and our histories".
The Best British Travel Writing of the 21st Century (Summersdale, March 10)
A collection of "the 30 best travel stories published in British magazines, newspapers and journals over the last two decades", as chosen by the writers Jessica Vincent, Levison Wood, Monisha Rajesh  and Simon Willmore.
Nine Quarters of Jerusalem: A New Biography of the Old City by Matthew Teller (Profile Books, March 17)
The Old City has never had "four quarters", as its maps proclaim; and beyond the principal religious sites, much of Jerusalem is  little known to visitors, its people ignored and their stories untold. Matthew Teller sets out to challenge prevailing narratives and paint a new, intimately personal picture of social and cultural diversity. He hears not only from Palestinians and Jews but from Africans and Indians, the Greek and Armenian and Syriac communities, downtrodden Dom-gypsy families and Sufi mystics.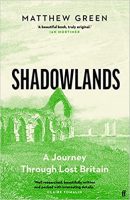 Shadowlands: A Journey Through Lost Britain by Matthew Green (Faber, March 17)
The historian Matthew Green tells "the untold story of Britain's lost cities, ghosts towns and vanished villages, the places that slipped through the fingers of history", from an Orkney settlement buried in sand 5,000 years ago to a medieval city mouldering beneath the waves of the North Sea. His aim is not just to dig up physical remains but to evoke "a cluster of lost worlds, animating the people who lived, worked, dreamed and died there, and showing how their disappearances explain why Britain looks the way it does".
Where My Feet Fall: Going for a Walk in Twenty Stories by Duncan Minshull (William Collins, March 31) 
In his latest anthology, the radio producer and "laureate of walking" (as he was called by Country Life magazine) has 20 writers "set out with old memories and new adventures", in places from the Isle of Grain (in Kent) to Tasmania. Contributors include Tim Parks, Kamila Shamsie, Nicholas Shakespeare, Joanna Kavenna, Richard Ford, Sinead Gleeson, Pico Iyer and Jessica J. Lee.
Crossed off the Map: Travels in Bolivia by Shafik Meghji (Latin America Bureau/ Practical Action Publishing, March).
Meghji's book emerged from a series of research trips for The Rough Guide to Bolivia over the past decade. Blending travel writing, history and reportage, it explores how a country rarely covered by the international media helped to shape the modern world — kickstarting globalisation, influencing the industrial revolution in Europe and dynastic collapse in China — and how it is now responding to challenges that will affect all of us in the years ahead, from the climate emergency to mass migration.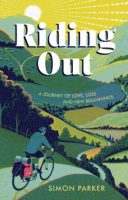 Riding Out: A Journey of Love, Loss and New Beginnings by Simon Parker (Summersdale, April 21)
In March 2020, as Britain entered its first lockdown, Simon Parker's life fell apart: his work as a travel writer disappeared and shortly afterwards he heard that a close friend had died. When a long-suppressed anxiety disorder started to trouble him again, he got on his bike. From the northernmost point of Shetland, he cycled 3,427 miles around Britain (a journey recounted in the pages of Telegraph Travel). "I figured," he writes, "there were 67 million other people out there, on Britain's beaches, in its small towns, on its farms and fishing boats, all with their own unique worries and concerns. Each of these people, I hoped, might help me in their own little way."
In Search of One Last Song by Patrick Galbraith (William Collins, April 28)
Our wild places and wildlife are disappearing at a terrifying rate. Patrick Galbraith, travelling across Britain from Orkney to West Wales, meets conservationists trying to save 10 threatened bird species. Through talking to musicians, writers and poets, whose work is inspired by the birds he manages to see, he creates a picture of the immense cultural void that would be left behind if the birds were lost.
Exiles: Three Island Journeys by William Atkins (Faber, May 5)
Atkins, who won the Stanford Dolman prize for The Immeasurable World, travels to the places where three people were banished at the height of European colonialism: Louise Michel, a French anarchist (New Caledonia in the South Pacific); Dinuzulu kaCetshwayo, a Zulu prince (St Helena in the South Atlantic), and Lev Shternberg, a Ukrainian revolutionary (Sakhalin Island, off the coast of Siberia). "'Exile,' he says, "is a word that has haunted me all my adult life; this book is my attempt to grapple with its meanings, by following the journeys of three people I came to love and admire."
The Green Traveller: Conscious adventure that doesn't cost the earth by Richard Hammond (Pavilion, May 5)
Many of us are increasingly aware of the downsides of travel, and keen to do what we can to minimise our impact on the planet. We could just do with some guidance on how we go about it, while avoiding the greenwashing. That's what Richard Hammond, founder of Green Traveller, aims to deliver, offering both a steer through environmental issues and practical ideas and itineraries.
Imagine A City by Mark Vanhoenacker (Chatto & Windus, May 12)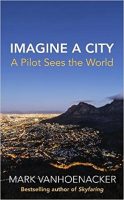 Since he was a child, the pilot and author of the bestselling Skyfaring has had the habit of dreaming about a city that doesn't exist. In his new book, he "shows the reader how a city, real or imagined can be a childhood escape from uncomfortable realities, a kind of urban simulation game as an adult, a vast mental dance floor on which to play your favourite music, an effective aid to sleep, or a pre-filled form for articulating hopes for a slightly improved or heightened urbanity".
The Ponies At The Edge Of The World by Catherine Munro (Rider, May 19)
Catherine Munro transforms her life when she moves to the tiny island of Whalsay as part of her PhD, studying the hardy ponies that inhabit the Shetland Islands. Over a year, she goes through the grief of a miscarriage, the uncertainty of life as an outsider and the harsh challenges of a wild land. Yet through it all, she finds comfort, connection and hope;  the people and animals of Shetland give her the feeling of home she has always been looking for.
Fire Island: Love, Loss and Liberation in an American Paradise by Jack Parlett (Granta, May)
This non-fiction debut from the British poet and essayist follows the lives of the poets, writers, artists and activists who found freedom on New York's Fire Island — including including Frank O'Hara, Patricia Highsmith, James Baldwin and Edmund White — and "is a magisterial account of queer desire in the 20th century," according to the synopsis.
The Responsible Traveller by Karen Edwards (Summersdale, July)
Edwards, an editor and writer from London (and author of The Planet-Friendly Kitchen), examines both the environmental and social impact of tourism, offering advice on how to be more aware when travelling.
The Edge of the Plain by James Crawford (Canongate, August)
In a blend of history, travel writing and reportage, Crawford, a historian and broadcaster, traces the evolution and cultural significance of land borders. According to The Bookseller, "It is a story told in four parts, each exploring a different aspect of the lifecycle and experience of borders all around the world and throughout history — how they are created, how they can change and evolve, how they are crossed or breached, and, finally, how they are overcome or broken."
My Family and Other Enemies: Life and Travels in Croatia's Hinterland by Mary Novakovich (Bradt, August 25).
In this travelogue/memoir, Novakovich explores the sparsely populated Croatian region of Lika, birthplace of her parents and a land that has endured centuries of strife. Over visits spanning more than 40 years, she uncovers her family's tumultuous history as well as the stories of people who survived the country's conflicts of the 20th century. Along the way, she celebrates Lika's distinctive culture, food and indomitable spirit.
A History of Water by Edward Wilson-Lee (William Collins, August)
Wilson-Lee, author of Shakespeare in Swahililand and The Catalogue of Shipwrecked Books, was on holiday when I put out a request on Twitter asking for news of forthcoming books. His new one, he said in a brief message, is "about early modern travel and cultural encounter in India, China and elsewhere". More on that later.
Following Miss Bell: Travels Around Turkey in the Footsteps of Gertrude Bell by Pat Yale (Trailblazer, October)
Gertrude Bell, explorer, archaeologist, writer and spy, travelled through Turkey before the First World War. Yale, who has been writing about the country for a quarter of a century, blends the story of that journey with her own retracing of Bell's routes in 2015.