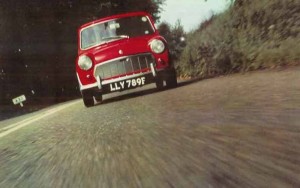 Christmas was coming. I wanted to find a book extract that readers of the Telegraph Travel section could curl up with over the holiday; a long book extract that could be sent to press early so that the staff of that section could do some curling up themselves. I opened a book that had got buried on my desk for weeks, if not months. It was Sitting Up With The Dead, Pamela Petro's account of her first trip to the southern United States, and her encounters with the great storytellers who live there. "Two covers, a spine and a few hundred pages," she wrote, "do not have nearly as much personality as living, cussing, dancing, spitting, smoking, eating, drinking humans." She was wrong. I turned her pages and I was in there among them.
It was 2001. I'd never heard of Pamela Petro until then; didn't know that, after moving from the US to study Welsh at Lampeter, she had travelled round Welsh-speaking parts of the world and written another wonderfully quirky book, Travels in an Old Tongue.
She has been writing regularly for Telegraph Travel since then, most recently providing a "Trip of a Lifetime" guide to the Grand Canyon, where she spent three weeks as an artist-in-residence in 2011.
In a recent piece for The Paris Review, she recalls her early days in Wales, where she discovered "a visceral sexiness to driving… that's all but lost in America". But first she had to get Gimli, a Mini with a mind of its own, to do her bidding.