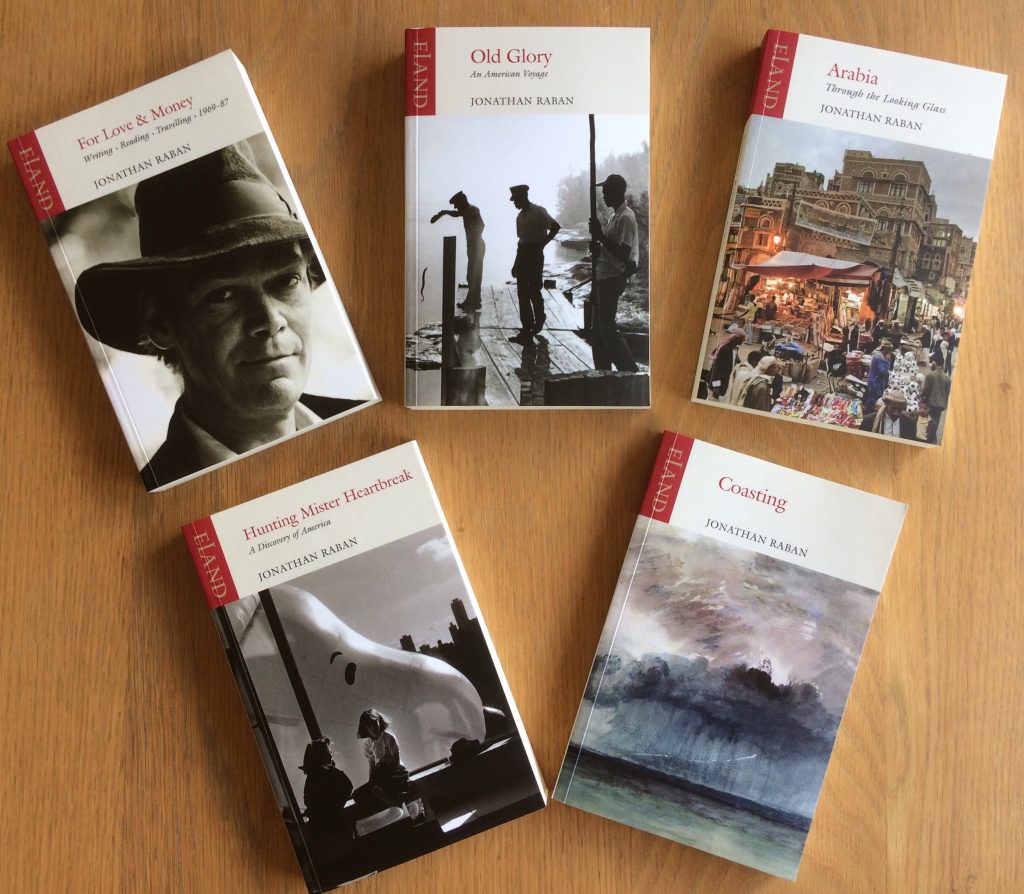 It's been a good year so far for travel writing. In recent months we've had God Save Texas (Allen Lane), Lawrence Wright's fond but frank portrait of the Lone Star State; Skybound (Picador), in which Rebecca Loncraine rises in her glider above a world made smaller by cancer; The Immeasurable World (Faber & Faber), in which William Atkins sees how deserts have served as everything from monkish retreat to party venue; Kings of the Yukon, Adam Weymouth's exploration of the great salmon river (Particular Books); and The Crossway (Picador), Guy Stagg's blistering but beautiful account of a pilgrimage from Canterbury to Jerusalem. The last two were debuts, and extremely impressive.
We have also had contributions from a man who has been engaged in the writer's trade for a little bit longer: Jonathan Raban. Five titles from Raban's back catalogue, as I've mentioned already, have been reissued by Eland Publishing; and you can read an extract from one of them here on Deskbound Traveller. (You can also read an excellent review of them, by Hugh Thomson, in the current edition of The Spectator.) Now, courtesy of Eland, I am offering you the opportunity to win them all: Arabia, Coasting, For Love & Money, Hunting Mister Heartbreak and Old Glory.
To be in with a chance, just retweet my tweet about the prize ("Win 5 Jonathan Raban books…") on Twitter from both @deskboundtravel and @kerraway.
Terms and conditions
Entrants must retweet the mention of the prize on Twitter from both @deskboundtravel and @kerraway by midnight on Saturday, July 28, 2018. The winner, who must be resident in the United Kingdom, will receive one copy of each of the five books. He or she will be selected at random and notified by Friday, August 3, 2018. Unsuccessful entrants will not be contacted. For more information about Jonathan Raban's books and other travel titles published by Eland, see the company's website.