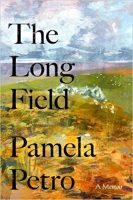 The best way to meet a writer (though it's increasingly hard to arrange in our hyperlinked age) is on the page. That way, your judgement about the work won't be influenced by anything you've heard or read about the person behind it. So it was that I first encountered Pamela Petro, whose Sitting Up with the Dead came to me like an early and very welcome Christmas present in 2001. I've since been lucky enough to commission Pamela, I've been to Welsh Patagonia with her Travels in an Old Tongue in my bag, and I now count her as a friend. That would make it difficult, if not impossible, for me to review her work, but I can say here that her latest book, The Long Field (Little Toller, £20, September 14), is both a wonderfully absorbing meditation on the meaning of home and place, and a love letter to Wales.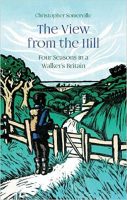 Christopher Somerville is another writer I got to know in the same way: first in vigorous prose, then in cheery person. I'd been enjoying his company on the "Walk of the Month" in Telegraph Travel, as a reader and, later, an editor, long before I sat down to have a chat with him. He, too, would be tricky for me to review, but I want to mention his latest book, which arrived in the post this morning. In The View from the Hill (Haus Publishing,  £16.99, September 20), he makes the most of the idleness enforced by the pandemic to look back on 40 years of wandering in Britain. He offers "An account of walking the landscape… in every corner of these islands, the wildlife, the people, the shapes and colours of weather and hills, and the changing nature of the British countryside over the working lifetime of one walker."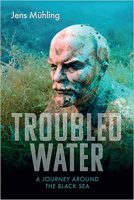 I've met the German journalist Jens Mühling only on the page. In 2014, I reviewed his wonderful debut, A Journey into Russia, which was later short-listed for the Stanford Dolman prize. He followed that with Black Earth, about Ukraine, a country "at the crossroads of Europe and Asia and the centre of countless conflicts of opinion". His latest book (published, in common with Christopher Somerville's, by Haus) is Troubled Water: A Journey Around the Black Sea (£16.99, October 18). It comes with endorsements from Neal Ascherson, Erika Fatland (author of Sovietistan) and Andrew Eames, whose own books include Blue River, Black Sea. "It is impossible," Eames says, "not to admire the way that Mühling skims effortlessly around what must be one of the most fractious coastal circumferences in the world… creating a 360-degree picture assembled from a jigsaw puzzle of humanity." (Incidentally, you can read extracts from both A Journey into Russia and Black Earth here on Deskbound Traveller.)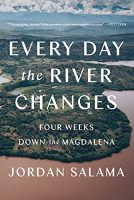 Having been borne along by both Michael Jacobs (The Robber of Memories) and Wade Davis (Magdalena: River of Dreams) on Colombia's great waterway, I'm looking forward to seeing what a much younger writer makes of it. Jordan Salama, who spotted a roundup I'd written of books on travel and place published in the first half of this year, asked his publisher to send me a copy of his debut, Every Day the River Changes (Catapult, US$26, November 16). As I've recently moved house and am behind with my reading, I haven't had time to start it yet, but I see the book has endorsements from both John McPhee ("This is a born journalist") and Pico Iyer ("This engaging, intrepid debut promises many more wonders to come").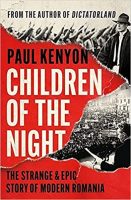 Among recently published books I've not had time to mention before is the BBC correspondent Paul Kenyon's Children of the Night: The Strange and Epic Story of Modern Romania (Head of Zeus, £25). His publisher says it's "a personal discovery of this extraordinary country, bringing together… Kenyon's eye for the private vices and kleptocratic tendencies of despots with a heartfelt exploration of the fate of one Romanian family in particular". For more about it, see reviews in the Literary Review and The Spectator.